It hasn't even been a week yet since being hired and Rick Pitino is already doing the work in terms of getting meetings with top transfers and top recruits. Pitino promised in his press conference that it wouldn't take that long for St.John's to get back to the island of relevancy and you gotta believe him with the moves he's been attempting.
Transfer Portal
Walter Clayton Jr. (Iona)
As someone who covered the MAAC the whole season, Walter Clayton Jr is one of the premier talents in the transfer portal and could have a case for the best. The MAAC Player of the Year can take over games with a flip of a switch, 16.8 PPG on 45% FG and a staggering 43% from beyond the arch. Walter is someone that already fits into the Pitino offense with the way he can manipulate the PnR having a 0.829 PPP (Points Per Possession)
WCJ could be someone that can really benefit from being under Pitino's wing again on a national scale and could bring him some eyes for the NBA Draft. Someone that can knock down the long ball with a quick release, uber athletic and shows flashes it could be way more combined with his ability to just flat out score will definitely gain those eyes with St. John's on a national level again.
Clayton and St.John's are set to have a meeting very soon with the former Iona guard choices down to St.John's and Florida, his home state.
Nick Timberlake (Towson)
The fair comparison for the All-CAA First Team Nick Timberlake would be Klay Thompson. Every successful basketball team at every level needs an ELITE spot up shooter with scoring upside and Timberlake is exactly that. 17.7 PPG shooting 42% beyond the arch is a way to express how Pitino is interested.
94th percentile in PPP rank at Spot Up situations which is really good and creates a swift shot off screens. When watching tape on the senior guard you can tell there's a bit of burst in his step and can be someone Pitino can design plays for out of timeouts to get a bucket. Now comparing every good spot up shooter to Klay Thompson gets repetitive but put their shots next to each other, both have quick triggers from the mid range and 3 point range.
The guard is gaining traction from UCLA, Indiana, UNC and most likely other schools soon. But Pitino has already got an in-home visit on Monday, gotta hope Pitino pulls this out.
Chris Ledlum (Harvard)
This is someone I'm having conflicting thoughts about. Ledlum, ranked by The Boston Globe as the best player in Massachusetts, is a 6'6 225 pound MAN who likes to inflict hard ball in the post. Averaging 18.8 PPG and 8.5 REB, Ledlum was really taking advantage of the lack of aggression in the Ivy League in the post. Personally don't know how a 6 '6 forward who primarily scores with post moves fits into the Big East.
One of the main focuses in the Pitino offense is getting out and running and Ledlum was in the 93rd percentile in Transition offense, could be a gritty guy that comes off the bench and gives Pitino some really important minutes. Ledlum claims to be "an NFL-level wide receiver" on the basketball court and you can see that with how aggressive he can be in the post but with that he knows how to position himself very well around the rim.
Ledlum since entering the portal has gained interest from 16 different programs with two of those teams being Big East competitors Villinova and Xavier.
Zach Hicks (Temple)
Looks like Pitino has a type in the transfer pool with spot up shooters. Hicks brings just that and literally just that. 55% of his shots were taken by a spot up shot and was ranked in the 57th percentile while doing so. The 6'7 sophomore could definitely improve on his potential and what better coach to do that with than Rick Pitino. Averaging 9.6 PPG and 5.1 REB on 36% shooting from downtown he also brings a defensive force.
94th percentile in isolation on defense and can hold himself in the paint while being a tad bit undersized. You see the potential out of this kid and he still has the time to develop so definitely if you can convince him to join Pitino in a situation where he's gonna see probably less minutes from Temple but get the best chance to improve you take it.
13 teams have been in touch with Hicks with a bunch of high level schools and mid majors. Again two Big East foes in DePaul and Ed Cooley's Georgetown (wow still weird).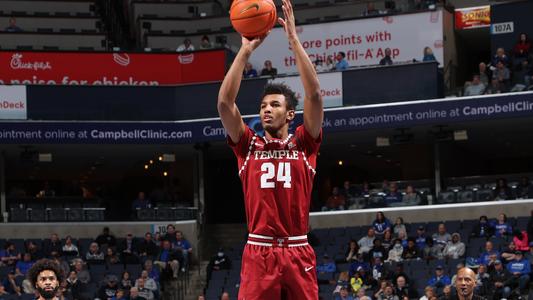 2024 Recruitment
Boogie Fland (5-Star, Stepinac HS)
When I say I'm in love with Boogie Fland as a prospect, I mean this is one of the highest I've been on a guard. And why is that? Well this kid has star written all over him at such a young age. The swagger, confidence on the court seems unmatched, there's just an ora around him.
Dropping 30 points against another top NY team in Cardinal Hayes in a playoff game showed he was meant for the big time. Shooting 3/4 from deep and having jaw dropping finishes at the rim you could tell this kid is advanced for his age. The playmaking has flashes with the ability to tell off defensenes with his eyes but can always improve. One thing that stood out to me is that he took on defensive responsibility against Ian Jackson which shows he'll do it on both ends to win and doesn't want it easy or for short a "Pitino" guy.
Ranked 13th in the country according to 24/7 sports, it's not gonna be easy for St.John's to pull him away from UCLA or Kansas or Kentucky or UNC who had a visit with Boogie. Pitino has made it clear to Boogie that he's the priority and can be a hero for New York by coming down to MSG and winning the Red Storm meaningful games in March.
Ian Jackson (5-star, Cardinal Hayes, UNC commit)
Already committed to UNC right? So why have him here? Well there's been buzz that slick Rick wants to flip Jackson red. Being the 5th ranked player in the 2024 class doesn't come with a light tag. St.John's hasn't been in contention for someone like this in a minute and now they have a chance to snag one of the countries best.
Jackson is a 6'4 guard that can basically do everything you want a modern guard to do. Has a quick and repeatable shot that finds the back of the net frequently, can also use his quick hip flips to split defenders and get to the rim where he uses his body very well and absorbs contact and finishes. You can turn on any Cardinal Hayes game this season and you can tell instantly why Jackson is one of the best.
Even with the commitment, Pitino and his staff are expected to be in attendance for Cardinal Hayes games. Yes they could be there for other guys but we know Pitino is there for Ian Jackson and possibly try to flip him or Syracuse 4-star commit Elijah Moore.
Carter Bryant (5-Star, Sage Hill School)
Right above Ian Jackson in the rankings, coming in at the 4th best recruit in the nation Carter Bryant has FREAK potential. The 6'8 forward is the closest thing you're gonna get to a "point forward". Posted a clip on Twitter showing how he can be forced on both ends of the court in terms of his length and speed.
The clip consisted of Bryant blocking a shot nearly at the top of the backboard sweat spot and then proceeded to go coast to coast, make a flashy pass to a corner shooter who gave the ball back, then Bryant would create space with a spin move and draw a foul. Bryant has serious potential if he can reach that ceiling and guess who can do that?
Being only 16/17 years old there's a chance that when he gets to college he could be around 6 '10 and if he reaches that with his ability to protect the rim and ability to go coast to coast with really solid handles this could be a NBA lottery pick in the making.
Carter posted a graphic of his final two being Arizona and Louisville recently but did tweet out getting the offer from St.John's and I wouldn't think Pitino would be that dumb to offer a scholarship to a kid who already has his mind made up.
Dink Pate (5-Star, Pinkston)
Just like Carter Bryant, Dink Pate has an unlimited ceiling being a PG in a 6'7 frame. The vision of this kid is next level and creates passes I didn't even see in slow motion. Combine that with his NBA level moves to get open to score, has the size ups that help him get to his go to move which is the step back.
In his first 30 games this season Pate averaged 22.6 PPG, 12.4 REB, 6.0 AST, 2.0 STL and 2.0 BLK and those are stats you usually see from 5 stars but still thought it was important to say. Flashes have also been shown for his range, some of the shots he's taking are from the logo and he shoots them pretty confidently. The one knack right now as a junior is the consistency, Pate is a very streaky player but that can easily be fixed.
Really big offers as well for the 21st ranked recruit but one interesting note already is that Rick Pitino has done his homework on Pate, offering him a scholarship at Iona so that interest still stands today.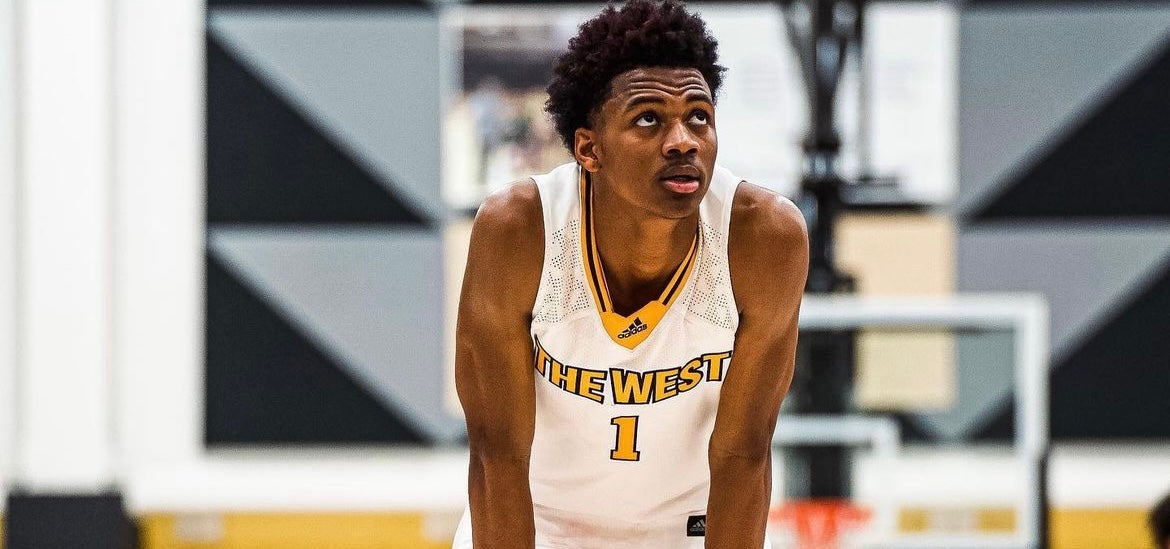 Vyctorius Miller (5-Star, AZ Compass Prep)
The 6'6 guard brings a bunch to the table in terms of shot making and playmaking. The height yet again is really good for the playstyle Miller likes to play. A very crafty guard around the rim is usually something you don't see out of a junior in high school yet.
The overall IQ of the game at 17 seems really good and knows where to be on the court at all times. Miller also plays the best competition in the world at AZ Compass Prep playing in front of LeBron James and celebrities and being able to compose themselves and play at a top tier. Miller also has a knack for knocking down shots in the mid range and beyond the arch with really good footwork. Huge upside on this kid.
The Red Storm have indeed offered Miller but it could be hard to pull him away from schools in his area like Arizona that could easily play the hometown card. But I mean Rick Pitino has a good track record of developing guards just ask number 45 on the Cavaliers.
Ahmad Nowell (4 Star, Imhotep Institution)
A 4-star that could easily be a 5-star. Ahmad playing for one of the premier programs in the country and being a major contributor shows a lot. The first player that comes to mind when watching Nowell is a young Victor Oladipo, just a feisty player on defense that creates shots off the dribble and uses speed to get downhill.
Nowell's shot creation looks top notch with easily being able to transition from dribbble to shot. One other observation was his unselfishness when going downhill and not afraid to draw the defenders in to set up his own teammates. Fully expect Nowell to jump from his 93rd spot next season and it would be a good idea to lock him up now.
St.John's is 1 of 5 schools that have offered Ahmad and the competition isn't looking too hard outside of Kansas but who knows how that program goes without Jalen Wilson and Gradey Dick.
Returning (Possible) and Incoming Johnnies 2023
Joel Soriano
"My Captain, Oh my Captain". New York has named its 3rd new captain in Joel Soriano which was announced 5 minutes into Rick Pitino's introduction speech. Soriano was quoted saying that he would leave if Mike Anderson left, and well the Pitino effect made him stay and was bought in. The Johnnies saw the jump they wanted winning Big East Most Improved Player. Averaging 15.2 PPG, 11.9 REB and 1.4 BLK, Soriano is set for a career year with a new set of eyes on him and hopefully can help guide St.John's to its first Big East championship since 2000.
Posh Alexander
The oddest situation we have here for returning players is what does Posh Alexander do? I would assume if he didn't want to play for Pitino he would be in the portal by now but he's not. I think he's waiting out to see who Pitino brings in and sees if his starting job is in jeopardy. We know what we're gonna get out of Posh but in today's game you really need a guard that can shoot and sadly Posh hasn't been able to develop that yet.
AJ Storr
A young star in the making is underselling what I think AJ Storr can be. The stat sheet doesn't show too much averaging 8.8 PPG but he showed some really good green flags. The former 4-star is a shooter that loves to shoot. Again in a system with Pitino, Storr is gonna strive if he comes back because Pitino loves to run and Storr ranked in the 88th percentile in transition and also 88th percentile in shots in range of a 3.
Another green flag I saw was not fearing away from the bright lights and hitting the big shots like the one that sent the game against Marquette in the Big East Tournament to overtime. With Pitino next season I could see a 12 PPG season from Storr and hopefully he sees that as well.
Brandon Gardner (4 Star, Christ The King Regional)
With the great news we heard that Brandon Gardner will stay committed to St.John's until the sitdown with Pitino, we can assume that we're gonna be continuing with him next season. The NY native has been promoted hard by the NY media and for good reason. The 6 '7 forward is going to be a problem child on the boards, Gardner is an ELITE lob threat who can extend his range. Plays with an aggression St.John's hasn't had in a minute. Love how this kid plays the game and has the passion that Pitino is looking for in a recruit.