1. Jose Altuve (Houston Astros)
The 2017 MVP debatably just had his best year of his career, 6.6 WAR, 164 wRC+ (career high), .300/.387/.533 with 28 HR. Finishing 4th in AL MVP voting, Altuve has beat the "cheater" allegations and now is the clear cut number one guy. What's funny about Altuve's baseball savant is from 2021, any of the percentiles that have to do with hitting the ball hard they all dropped for 2022 and he saw a jump in SLG% and ISO.
2023 Steamer Projection: 4.6 WAR, 132 wRC+, .273/.350/.458, 26 HR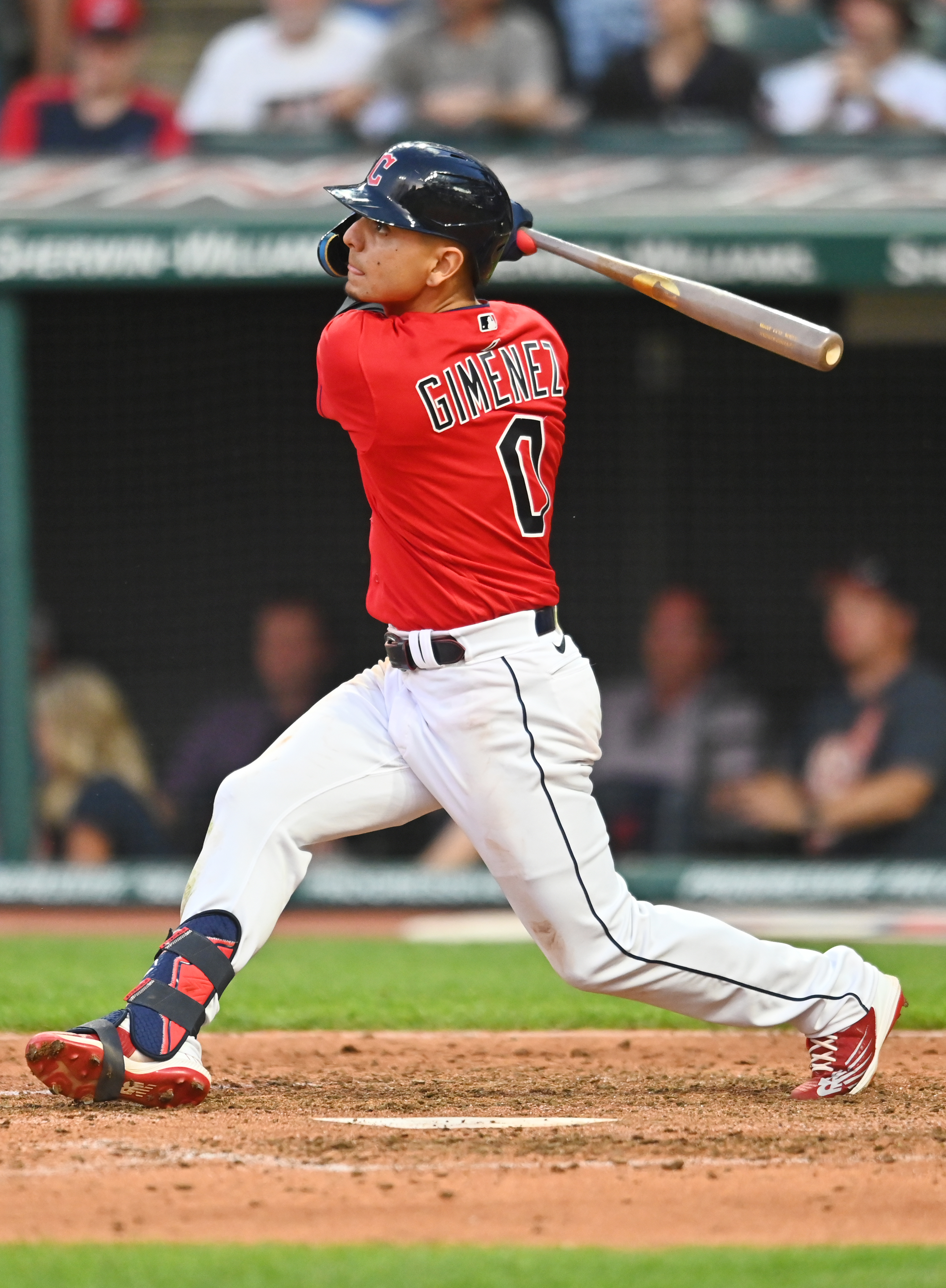 2. Andrés Giménez (Cleveland Guardians)
How rare is it that a trade for a star player comes out to be even? Well Francisco Lindor swap for Andrés Giménez came out to be even. The former Mets prospect accumulated a 6.1 WAR with a 140 wRC+ with a line of .297/.371/.466 with 17 HR. Did I mention he's ELITE with the glove? Well he was 2nd in DRS at 2nd base behind Brandan Rodgers and is in the 98th percentile in OAA. The perfect combo of contact, fielding and speed (94th percentile), Giménez is a special talent at the age of 24 and could be a main piece that ends the curse.
2023 Steamer Projection: 3.9 WAR, 118 wRC+, .266/.331/.435, 19 HR
3. Jeff McNeil (New York Mets)
The squirrel bounced back in the best way possible going from a 92 wRC+ in 2021 to 143 in 2022. The NL batting champion batted .326 along with a .382 OBP with a 5.9 WAR. McNeil does NOT strike out being in the 99th percentile in K%, along with not striking out McNeil is a fantastic fielder being in the 95th percentile in OAA. Jeff sprays the ball around the ballpark and looks like he'll be a stable pillar for the Mets for years to come.
2023 Steamer Projection: 3.6 WAR, 124 wRC+, .290/.348/.423, 12 HR
4. Marcus Semien (Texas Rangers)
After a very slow start to his new 7 yr/$175 M contract, Semien picked up steam and by the end of the year looked like the guy the Rangers threw money at. Semien started off the first 3 months of the season with a 52 wRC+ but once June hit it was 121 for the rest of the way. Coming off a career year of 45 HR and accounting for some MVP votes, Semien was due for regression but that wasn't the case. Ending the year slashing .248/.304/.429, Marcus still has a bunch of juice left in him and you could be looking at a guy that ends with 5.0 WAR. That Rangers infield will be one of the best in baseball this upcoming season.
2023 Steamer Projection: 4.2 WAR, 114 wRC+, .250/.317/.434, 26 HR
5. Jake Cronenworth (San Diego Padres)
The CronZone is the perfect mix of solid offense and above average defense. 4.1 WAR with a 109 wRC+ is very impressive and speaks to how well rounded Cronenworth is. Slashing .239/.332/.390 with 17 HR, Jake is gonna be the starting 2nd fielder until Fernando Tatis Jr comes back but we don't know where. Above average speed, above average defender and above average hitting, Jake is one of the most useful utility men in baseball. Not to mention in High Leverage the CronZone has a 195 wRC+.
2023 Steamer Projection: 2.8 WAR, 112 wRC+, .250/.333/.404, 15 HR
6. Brandon Lowe (Tampa Bay Rays)
Brandon Lowe was banged up just like the rest of the Rays in 2022, only playing 65 games. But the track record of Brandon Lowe speaks for itself, 2021 Lowe posted a 137 wRC+, 4.9 WAR with 39 HR. Brandon is gonna be one of many pieces back for the Rays and will be back to competing for an AL East title. Lowe was a consensus top 3 2nd baseman in baseball and having him at 6 feels criminal but expect him and the Rays to be back.
2023 Steamer Projection: 3.5 WAR, 126 wRC+, .240/.322/.455, 27 HR
7. Luis Arraez (Miami Marlins)
In one of the more surprising trades, the Marlins sent SP Pablo Lopez for AL Batting Champ Luis Arraez. The batting champ batted .316 and is one of the best hand eye contact guys in the league. 131 wRC+ for a guy that had 8 HR just speaks to how good Arraez is. And the Marlins desperately needed some help getting on base and what better way to do that than bringing a guy that had a .375 OBP.
2023 Steamer Projection: 3.5 WAR, 120 wRC+, .298/.362/.404, 7 HR
8. Gleyber Torres (New York Yankees)
Man what happened to Gleyber Torres, from consensus top 3 to now barely even making the top 10. Gleyber Torres went from "superstar" to an above average player. Yankees need to realize you aren't gonna get that All Star Gleyber back but he's still a solid back with 115 wRC+ with 24 HR is still good for 2nd base but not what you expected for Gleyber Torres heading into his prime. Gleyber is still barreling the ball up and hitting it hard but the dude can't take pitches and work counts. A successful Yankee season is gonna be reliant on guys like Gleyber Torres and to see him not completely disappear in the playoffs.
2023 Steamer Projection: 3.4 WAR, 120 wRC+, .262/.327/.433, 23 HR
9. Brendan Donovan (St.Louis Cardinals)
The Cardinals rookie showed flashes of him being an everyday player for them and with a 2.7 WAR in 126 games you could be looking at a player that can be around 3.5 WAR. Donovan doesn't whiff and knows how to get on base and mostly by the walk. A slashline of .281/.394/.379 with a 129 wRC+ is a really good base to build upon and let's see how Brendan Donovan plans to do that.
2023 Steamer Projection: 2.8 WAR, 120 wRC+, .269/.362/.391, 9 HR
10. Ketel Marte (Arizona Diamondbacks)
2022 was one of the first times Ketel Marte has been relatively healthy since his 2019 150 wRC+ season. In 137 games, Ketel Marte strung together a line of .240/.321/.407 with a 102 wRC+ and 12 HR. Now nobody knows if Marte will return to form and experts believe he should be heading into his age 29 season. Marte needs to return to barreling the ball up and hitting the heater, in his 2019 run Marte had a 16 run value against the 4-seam fastball but that has dropped to -3. Marte is still hitting the ball very hard being in the 72nd percentile in Avg Exit Velocity but the results aren't there. You gotta bank on a Marte bounce back season with the Diamondbacks now having a purpose to play exciting prospects showing up left and right.
2023 Steamer Projection: 3.0 WAR, 115 wRC+, .267/.337/.434, 17 HR