The 2022 FIFA World Cup has been an exceptional one – but now, we are just 7 matches away from determining our champion.
At 6 PM local time Friday in Qatar, Brazil and Croatia kicked off the quarterfinals. Argentina and the Netherlands will follow to cap off the day's action. Portugal and Morocco get the earlier match on Saturday, and then France and England play out the round's marquee match to cap it all off. Let's break down each match.
Brazil vs. Croatia
Neymar and Brazil are flying after demolishing poor South Korea 4-1 in a match that wasn't really that close. Croatia, meanwhile, went all the way to penalties with a Japan team that got lucky to be there in the first place. It's the World Cup and anything can happen, but Croatia simply doesn't match up. Joško Gvardiol has been sensational in defense, and the Croatian midfield has been very impressive, but Croatia's pretty much relying on knockout variance here. Tite's 4-2-3-1 is as destructive a team as you will find in international football – there's a reason they've accrued more xG than anyone still in this tournament (~11 xG, well ahead of 2nd-placed France at ~9.4, but Germany still lead the overall total). This will be a quieter performance, but it might end up being even better than their last when all is said and done.
Pick: Brazil, 3-0
Argentina vs. Netherlands
The Netherlands didn't really outplay the U.S. in the last round, but nevertheless won pretty easily, finishing their few chances. Much of their success, it has to be said, is thanks to manager Louis van Gaal, whose tactical acuity and ability to adapt was a huge part of that win. Argentina, meanwhile, somehow turned what should have been a relatively easy win over Australia into a nailbiter, and the Socceroos were inches from a last-minute equalizer. The good news for Argentina is that Lionel Scaloni is a significantly superior tactician when compared to Gregg Berhalter, so they'll at least have a chance. The bad news is that as Lionel Messi goes, this team goes – which is more than fine when he plays like he did against the Aussies, but neither of his 2 previous quarter final appearances have been particularly spectacular.
Messi is the best player the sport has ever seen, but he's yet to play like it in a World Cup quarterfinal, semifinal, or final – in fact, he has 0 goal contributions beyond the Round of 16 in the World Cup (he does have 5 there, though). His game is of course much more than that, but there has inarguably never been one of those truly mind-boggling Messi performances beyond the Round of 16. The kinds of performances that make you wonder how a footballer like him is even possible. If he finds one, Argentina will win. If he doesn't? No chance. And that might be too much pressure for even the great Lionel Messi.
Pick: Netherlands, 3-2
Portugal vs. Morocco
Cristiano Ronaldo will probably not start this match.
What an insane sentence. Just 2 years ago, that would have been absolutely unthinkable. Some people had grumbled that Ronaldo was making his Juventus teams worse, but no one really took them seriously (some thanks must be given to the absurd amount of penalties in the Serie A keeping his raw goalscoring totals high even as his play dropped off). Last season, there was a surprising amount of people who blamed him for United's struggles even as he shined as a scorer, and a few who wanted him benched, but again no one really paid them attention – until Erik ten Hag benched Ronaldo and the team played well.
Even then, no one thought he'd ever be benched for Portugal, but then came his horrific performance to end the group stage before South Korea. Fernando Santos finally had the courage to do it, and was rewarded with a remarkable 6-1 blowout over a solid Swiss team. And yeah, at this stage of his career, Portugal plays better without him. This one's pretty simple. If Ronaldo starts, Morocco could pull off the upset. As good as Morocco is, though, and despite how well they play, if Ronaldo is benched, they're in some real trouble.
Pick: Portugal 2-0 Morocco
France vs. England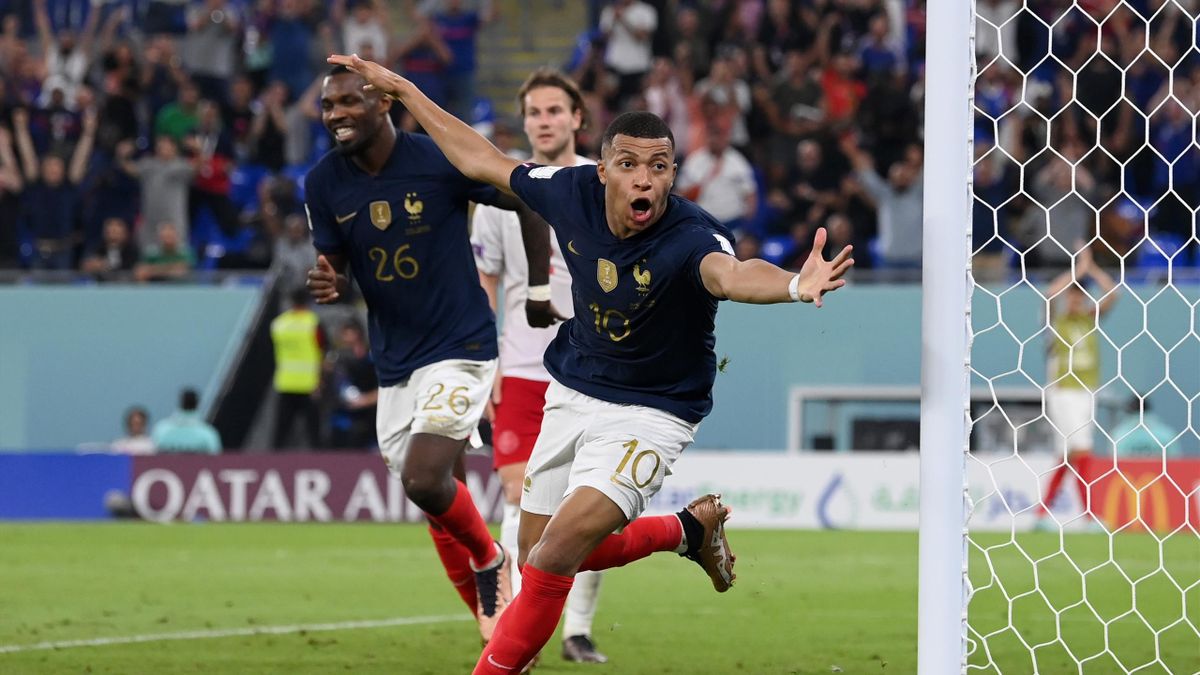 This is what the World Cup is all about. Two huge footballing nations going at it. If this match isn't one of the most excitingly competitive of the year, it will be a letdown. These are 2 of the 3 most talented teams in the world – only Brazil compares to these two. France is better, but this England side excels at putting together ugly wins. With that said, Kylian Mbappé is the best player in the world, and he's playing like it. This French team is just remarkably good at their best. Phil Foden figures to be key in this match, as he might be the only creative player in the squad with the potential to turn the tide for England. This is a close one, but in the end, Mbappé's just too dominant right now to ignore.
Pick: France 2-1 England