"Losing Cheick Doucouré to Crystal Palace and Jonathan Clauss to Marseille is really going to hurt a Lens team that quietly contended for Europe last season. Their most notable reinforcements are young forwards Loïs Openda (22) and Adam Buksa (25), from Club Brugge and the New England Revolution respectively. They did snag defensive midfielder Salis Abdul Samed from Clermont Foot, but Doucouré's impact will be nearly impossible for the young Ghanaian to replicate. This team will take a step back – they just need to hope they play well enough to avoid the bottom of the table. Seko Fofana is a great player, but the youngsters are really going to have to step up for this team to be as good as they were a year ago. "
This was the writeup for RC Lens in TheDyspatch's 2022-23 Ligue 1 Season preview, with the Northern France-based club picked to finish 12th in a relatively deep league. Nothing in there is necessarily untrue. Cheick Doucouré was absolutely fantastic for Lens a season ago, and he has dazzled Crystal Palace fans so far in the Premier League with his outstanding play, seamlessly fitting into Patrick Vieira's project and proving he more than belongs on the pitch with the likes of Declan Rice, Jorginho, and Rodri. Doucouré has quickly become perhaps Palace's most important player. That's a huge loss. Meanwhile, Jonathan Clauss has quickly integrated himself into a strong, albeit underachieving, Marseille side, and he has looked every bit the player he was a year ago. Again, a big loss. Arnaud Kalimuendo is gone too, off to Rennes. Despite this, Lens have not taken a step back as you might expect – in fact, they've done quite the opposite. They sit second in the table as of this piece's writing on November 14th, 5 points clear of 3rd-place Rennes and trailing leaders PSG by 5.
For most teams in the position Lens was (7th place, 9th in xGD, and losing two of their most important players), a dropoff occurs. Unlike Lorient, almost none of their current position is due to overperformance – they're 3rd in xGD. This team is simply very good – despite losing Cheick Doucouré and Jonathan Clauss. So how have they managed it?
For starters, the preview did mention that Seko Fofana would have to play a key role in any continued success for Lens – and Fofana has been in great form. Newcomer Salis Abdul Samed hasn't been perfect in his role replacing Cheick Doucouré – but he's been about as good as Lens could have possibly hoped for. And it's not just him. Loïs Openda has already banged in 7 goals, David Pereira da Costa continues to look like a potential future big time Ligue 1 export, Brice Samba has been a monster in goal, and Kevin Danso is one of the best center backs in the league. Florian Sotoca has been excellent. Manager Franck Haise's 3-4-3 is both defensively stout and brutally efficient in attack.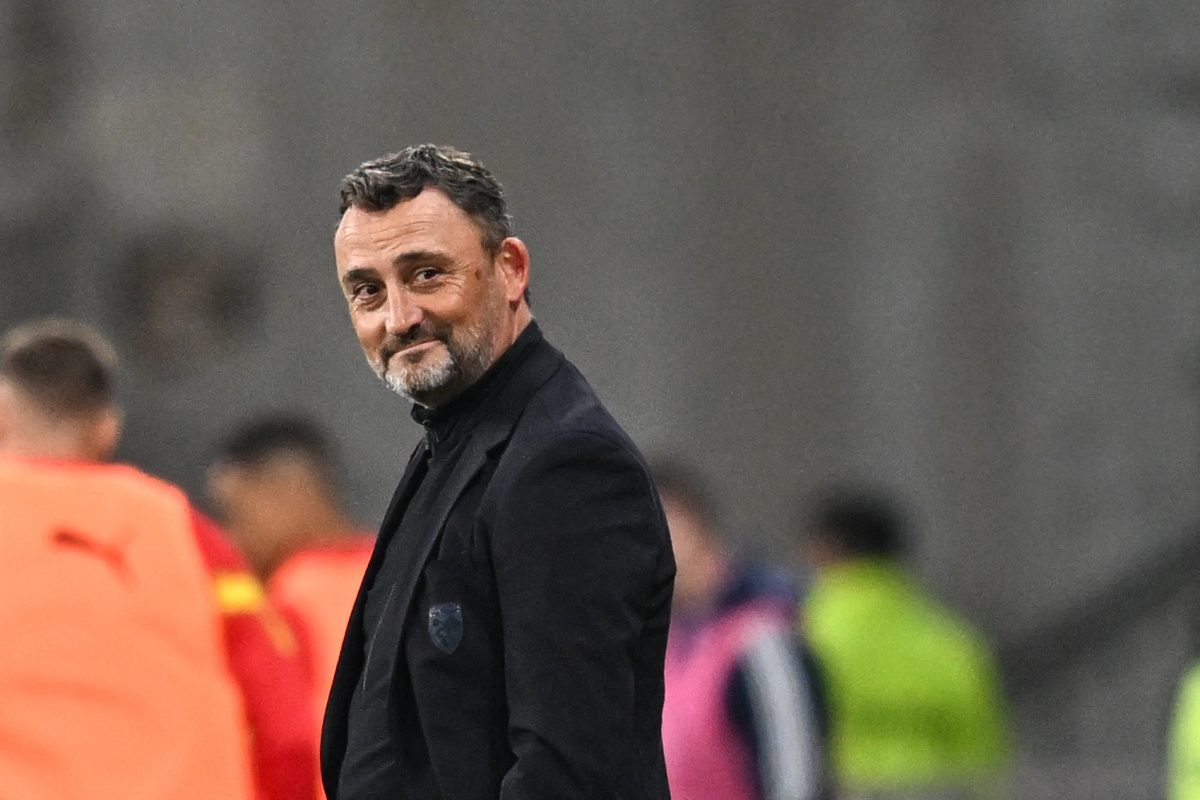 It all starts, though, with Abdul Samed and Fofana in the middle. It's not quite the same without Doucouré, but Fofana's play has kept the team afloat. Abdul Samed, meanwhile, hasn't been Doucouré, but he's been excellent. The midfield duo has served as a two-man wrecking crew, helping Lens control matches from the half-space and flow into attack with aplomb. The combination of Abdul Samed and Fofana have helped Lens allow the second-fewest goals in Ligue 1, and their defense is markedly better than it was a year ago without two key pieces in that defensive effort. They've also kept 57% possession thus far, up from just a tick under 51% a year ago. Alongside impressive vets Przemysław Frankowski and Deiver Machado, they've been one of the best midfields in France. The midfield is the beating heart of this team, but there's more to it.
32-year-old Frenchman Florian Sotoca, to put it mildly, is in the form of his life. Through 15 matches (and in 13.7 90's), he's notched 6 goals and 5 assists, running an impressive .31 xA/90 mark. He's already nearing his raw creation numbers from each of the prior two seasons. The attacker didn't really break through into top-flight football until the age of 28 (at Lens, when they were still in Ligue 2), but he's paid off their investment and then some this season.
In goal, Brice Samba's been nothing short of spectacular. +.15 PSxG/90 (post-shot expected goals per 90) is a very impressive mark. Samba's goalkeeping has helped Lens allow just 10 goals off of 15.6 xG conceded per Infogol. That is a remarkable number, and although you'd expect that to regress towards the mean somewhat, continued excellent play could keep Lens in a title race – a sentence that would have been absolutely insane to write just a few months ago.
So can Lens keep it up? They probably can't hang with PSG, but the evidence indicates this is a really good team. They have every chance of competing for a UCL spot – it's just unlikely they have the depth to stick with Messi, Neymar, Mbappé, and the rest of PSG's star power. Rennes are hot on their heels, and Monaco and Marseille are right behind. One thing is for sure – this Lens team is worth tuning in for once league play resumes.