With news of Mikel Arteta's extension through the 2025 season breaking recently, now is as good a time as ever to look at his tenure as a whole. Although Arteta has won over many Arsenal supporters, there are still those who doubt him. Are they wrong to do so, or is Arteta really not the right man for the job?
In the Arsène Wenger era at Arsenal, competing for titles was the expectation. Under Wenger, Arsenal won 3 Premier League titles, 7 FA cups, 7 Community Shields, two domestic doubles, made a UCL final for the first and only time in club history, helped oversee the club's move from Arsenal Stadium in Highbury to the Emirates, and finished below 4th just twice – his final two seasons. Wenger's fluid, attacking football turned a club that had finished 12th before his arrival into a behemoth – and it was into this shadow Unai Emery had to step in 2018-19, following a 6th place finish.
Initially, it seemed Emery might have something on his hands. They finished 5th in the Premier League, just 2 points out of 3rd position and 1 point from 4th, and would have qualified were it not for 4 losses in 5 near the end of the season. They reached the Europa League final against Chelsea. Unfortunately, however, it was all downhill from there. Arsenal were smacked 4-1 in Azerbaijan vs their London rivals, and those who watched the match know it wasn't that close. Still, though, Emery had improved on the previous season's result, and so he would be given another chance.
By Christmas, Emery was gone, former Gunner Mikel Arteta was appointed, and Arsenal sat 10th in the table. They had an expensive squad, ballooning wages, and poor results. Arteta had no managerial experience. It seemed like a recipe for disaster. And some would say it's been just that – Arsenal have yet to return to the UCL, the squad still lacks stars, and they've struggled mightily too often. Others, though, would advocate for Arteta's remaining in place, pointing to Arsenal's steady improvement. Let's break down the merits of both arguments to come to a verdict on Arteta's time at the club.
ON-PITCH RESULTS
Arteta was unable to really change the club's fortunes in the second half of the 2019-2020 season, as the Gunners finished 7th amid the turmoil. Arteta's side had a -9.2 xGD, 11th in the league. They choked against Olympiacos in the Europa League Round of 32. However, one major thing of note did occur: Arteta's Arsenal defeated Manchester City in the FA Cup semi-finals, then came back from 1-0 down to defeat Chelsea in the final at Wembley. Yes, Christian Pulisic, Chelsea's best player at the time, went down with injury after scoring the opener, but it was a remarkable result and showed promise for Arteta's Arsenal side.
 With everything going on, Arteta had found a way to deliver silverware and get Arsenal into Europe (albeit not the Champions League) – and then he won the Community Shield over Liverpool. They had optimism heading into 2020-2021. Arteta brought in players like Willian and Cedric Soares on free transfers, spent 20+ million on Gabriel, and another 7 million on Pablo Marí to strengthen the back line. The only real loss was backup keeper Emi Martinez, who had been superb following an injury to Bernd Leno, to Aston Villa. 
Arteta did ensure popular attacking midfielder Mesut Özil was finally shown the door in January, and he had promising prospects William Saliba and Matteo Guendouzi sent out on loan, but there was real promise for the club. Arsenal had been 4th in the second half of the season table the prior season. With a significantly strengthened defense, it seemed that things were looking up and they would finally return to UCL football within the next year.
Then, as Gooners woke up on Christmas Day 2020, Arsenal were placed 15th in the table. In fact, not only were they 15th in the table, but 16th-placed Burnley had a match in hand. It seemed like Arteta's dismissal was imminent. The form that had dragged them into European contention the season before was a thing of the past.
But then something funny happened. Arsenal began to turn it around. They smashed Chelsea 3-1 on Boxing Day. They flattened West Brom and Newcastle. They pulled off a comeback in the North London Derby against Tottenham to win 2-1. Then, sitting in 10th position after match day 33, they won each of their final 5 matches to finish 8th. Unai Emery's Villarreal did play them off the pitch in the Europa League semi-finals, but things looked positive. Arsenal, once again, did well in the second half – they were third in the table after Christmas. They ended the season 8th on xGD, at +8.5. This was major progress.
The loan of Real Madrid's Norwegian attacking midfielder Martin Ødegaard had been a masterstroke. Suddenly, with the creative maestro he needed, Arteta's tactics seemed to find some success. The definitive style of Artetaball appeared to finally be emerging – the 4-2-3-1 with explosive wings flanking a CAM ahead of a double pivot allowing for a free-flowing attack that worked both in possession and off the counter. They were primed to finally do something special – they'd been 3rd position in the 2nd-half table.
However, after 3 matchdays in 2021/2022, Arsenal were in 20th position. They'd lost to Brentford, gotten played off the pitch vs Chelsea, and gotten absolutely thrashed by Manchester City, 5-0. But then, as it always seems to happen under Arteta, they found a way back, going on an 8-match unbeaten run and climbing to 5th – and then they were crushed 4-0 by Liverpool. Once again, though, Arteta's team found a way – and now, with 3 matches remaining, they sit in a Champions League spot.
Arsenal, once dead and buried, are 5th in the league in xGD/90, on pace to finish at +14.06 xGD (pending updates after the recent defeat of Leeds, which will likely boost that number). That would have ranked 7th in 2019/20, and 6th in 2020/2021, but nevertheless, it's progress. And they're just a few matches away from returning to the Champions League for the first time since 2016-2017 – a win against Spurs on Thursday would see them seal their place.
Some could look at Arsenal's lack of trophies recently and their struggles against bigger sides and say Arteta has to go. Others could point out that the team has improved and he hasn't had the quality to compete with teams like Manchester City or Liverpool. But one thing is clear: Every time it seems Arteta has Arsenal trending up for good, the tide has turned. Every time Arteta's Arsenal seems done for, they turn it around. There is an overall trend upwards, however slowly it may be going. There is a process, and slowly but surely, Arsenal are getting better. Will they compete for championships with Arteta? That's a different question, but this summer will be a crucial one when it comes to answering this question.
If Arsenal give Arteta money this summer and they go into next season and struggle again, it will be clear he's not the guy. At minimum, a Champions League finish should be expected next season, and if they do finish top 4 this season, they should expect to make it to the Round of 16. Anything less will likely merit Arteta's firing. They're probably two years away from competing with Liverpool and Man City for the Premier League, but if Arteta wants to stick around, he needs to show progress next season. The top 4 is the baseline for what he needs to do. If he spends and they can't get better, he has to go. It's as simple as that.
SQUAD BUILDING
The second part of Arteta's work to consider is his squad building. Arteta's transfer dealings have cleared $200 million in his time at the club. Arteta has spent on Thomas Partey, Gabriel, Pablo Marí, Ben White, Nuno Tavares, Martin Ødegaard, Aaron Ramsdale, Albert Sambi Lokonga, and Takehiro Tomiyasu. He brought in Willian on a free (a deal that was doomed from the start), as well as Cédric Soares.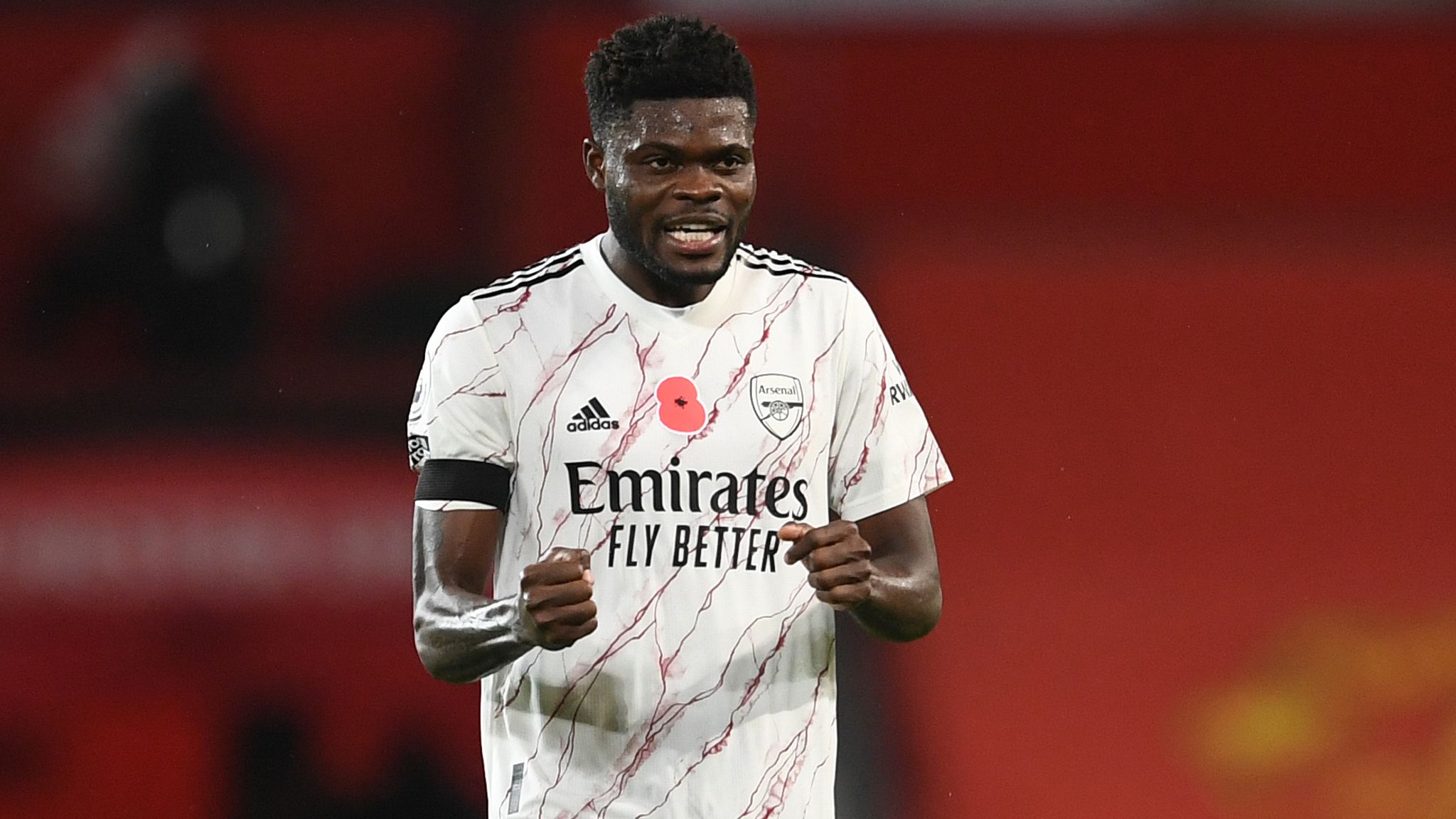 He's also seen the continued integration of transfer Gabriel Martinelli (bought by Emery) and youth academy products like Bukayo Saka and Emile Smith-Rowe into the squad. Many of Arsenal's starting lineups this season could have qualified to play in the U-23 league (where the rule is that you're allowed a goalkeeper and three over-age outfield players in each match). The fact that Arteta's seeing success with such a young team is certainly not insignificant.
On the other hand, he terminated the contracts of players like Mesut Özil, Mkhitaryan, and Aubameyang, let Joe Willock go to Newcastle for $25 million, pushed Matteo Guendouzi and William Saliba out on loan, selected Bernd Leno over Emi Martinez, and he spent $70 million to get Ben White. Ben White's been quality for Arsenal this season, but $70 million is a lot more money than Arteta probably needed to pay – and it's certainly enough to get some other top quality talent.
Arteta's signings, though, with the exception of Willian, have been pretty good. Yes, William Saliba would have helped Arsenal a lot this season, as he's currently starring for Olympique de Marseille in Ligue 1, but Ben White and Gabriel were good signings. Ramsdale was surprisingly good in the first half of the season, although he's struggled some since, and may prove to be a bargain buy at $30 million. Takehiro Tomiyasu was a fantastic signing, as was Ødegaard. Sambi Lokonga has shown some real flashes of his talent and looks to have great potential. Tavares has potential, although he's struggled badly at times. Partey is a key piece. Marí is not. Overall, though, Arteta has shown that he has a solid eye for talent and can pick out and integrate young players.
But one thing is inarguable. Arteta has spent more than $200 million on the squad that he has at the present moment – a squad that was eminently capable of finishing in the 5-9 range in the Premier League table before spending that money. As a result, the club has scraped its way into 4th (although they are just 1 point from 3rd). This means 1 of 2 things must be true. Either Arteta did not maximize his resources on hand and failed to improve the squad as much as he should have with his budget, or he did improve the squad significantly but they aren't seeing dramatically increased success.
If it's option A, it can at least be argued that he just needs more time. In another year, his young talent will be a year older, and a year improved. He will get the chance to buy some stars this summer. If it's option B, however, it's hard to argue at all for his remaining in his position. How can you argue for a coach that spent a ton of money on his squad only for the team to show minimal improvement, despite the talent ticking upwards?
Forced to pick one of the two, the likelier scenario seems option A. Arteta's strategy during transfer windows doesn't seem to have been to buy the best players he could – but to add young talent to the squad and slowly integrate them to help achieve his vision. He's cut wages dramatically by shipping out older, unremarkable players, and in turn he's replaced them with superior young talent. That's always a win.
In pursuit of fairness, both sides of the argument must be equally acknowledged. The squad has made progress under Arteta – of that, there can be no doubt. At the same time, it is absolutely reasonable to expect that with the budget he had, he'd be seeing better results by now. He's struggled badly in Europe. The Nottingham Forest loss was inexplicable. They're not yet back in the UCL, but even if they do make it, they're far from contesting for it – or the Premier League.
With all of that taken into account, the fairest scenario for Arteta seems thus: give him a big budget this summer, and a baseline. Champions League is the minimum. If they're in Europa, winning it is the expectation. If they do make the UCL, Round of 16. No more embarrassing exits in the FA Cup – and no more excuses for bad stretches. If they're in 15th at Christmas again, he has to go. Based on Arteta's progress thus far, it's not unreasonable to expect these things if he has a big budget. If he doesn't reach the set benchmarks next season, it'll be time to admit one thing: Mikel Arteta just might not be the guy that will bring Arsenal back to the Premier League title.