1. Jacksonville Jaguars: Aiden Hutchinson (EDGE)
It's plain and simple when you have the 1st pick you get the best player in the draft and that's Aiden Hutchinson
2. Detroit Lions: Kayvon Thibodeaux (EDGE)
Kayvon is an ELITE speed rusher and still has plenty of holes but his potential is through the roof and that's what Dan Cambell will be hoping for
3. Houston Texas: Ikem Ekwonu (OT)
Houston gets some protection for their 2nd year QB with a ferocious run blocker who's one of the most aggressive OT's we've seen ever
4. New York Jets: Ahmed Gardner (CB)
Robert Salah gets a premium CB prospect who didn't allow a single TD in his time at Cincinnati, Sauce will bring a swagger and a defensive presence at CB for the 1st time since the departure of Revis.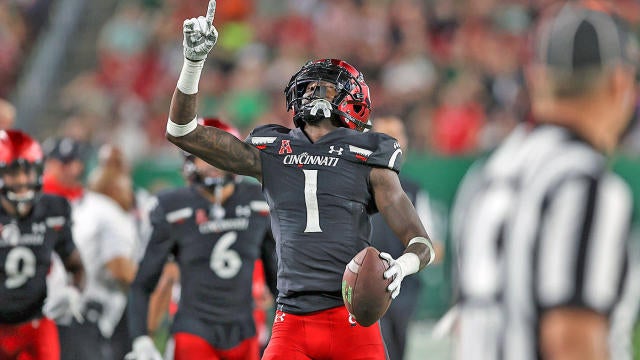 5. New York Giants: Evan Neal (OT)
As the Giants still try to figure out if Daniel Jones is their guy, they'll add some protection for him in hopes to figure out that question.
6. Carolina Panthers: Malik Willis (QB)
With Sam Darnold at QB, hopes aren't high in Carolina so might well draft a QB with a ton of potential. Willis has the legs and arm to be very special in this league and taking a year to learn will really benefit him.
7. New York Giants (via/CHI) : Jermaine Johnson (EDGE)
Jermaine Johnson can be the man opposite of Leonard Williams in that defense and could be a wrecking ball for the Big Blue.
8. Atlanta Falcons: Garrett Wilson (WR)
Atlanta needs some playmakers to open up Kyle Pitts with the recent suspension of Pro Bowl WR Calvin Ridley. Wilson has the highest floor out of every WR in this draft class for good reason.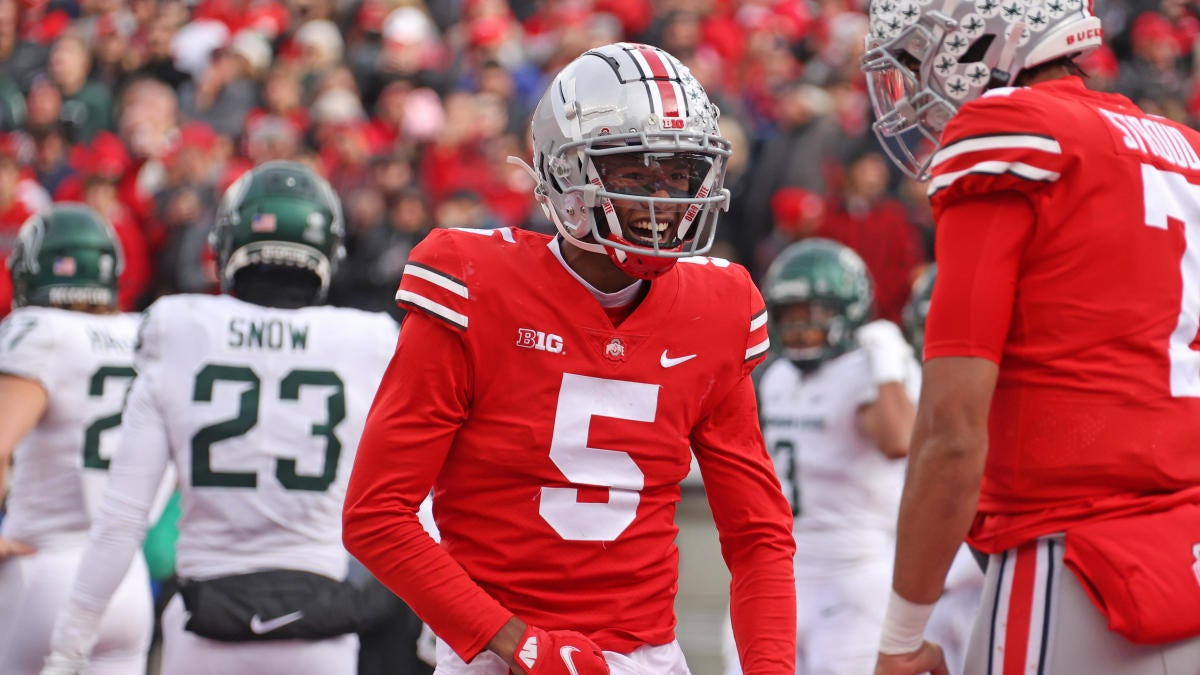 9. Seattle Seahawks (via/DEN): Kenny Pickett (QB)
Seattle needs a new QB and picking Pickett is a move they have to make here unless they tank which they aren't in the mindset of doing.
10. New York Jets (via/SEA): Drake London (WR)
Get Zach Wilson a WR who can go up there and Drake London is exactly that. London coming off injury looked good at Pro Day and looks to be 100% healthy come training camp.
11. Washington: Derek Stingley Jr. (CB)
The Commanders severely underplayed last season on defense and a part of that was their secondary and now getting help from a guy that was supposed to go top 5 in this draft is definitely worth taking a chance on.
12. Minnesota Vikings: Kyle Hamilton (S)
Kyle is debatably a top 3 prospect in this draft but because of position value he slips here. With Harrison Smith's career coming close to being over the Vikings need another man to hold down the fort. Just imagine what Hamilton can do under Smith's teachings.
13. Houston Texas (via/CLE): Travon Walker (EDGE)
Don't understand the hype around Travon Walker recently and that's why he fell. Yeah he's an athletic freak but on film he's really not that impressive and the Texans do need a pass rusher because right now I couldn't even name one.
14. Baltimore Ravens: Jordan Davis (IDL)
Jordan Davis is a stud, he's really good at disturbing the run game and hitting the correct gaps and the Ravens could use that and enhance that defense even more.
15. Philadelphia Eagles (via/MIA): Jameson Williams (WR)
Coming off a major injury the Eagles will yet again take another risk at WR, Williams when he comes back in December could be a real gamechanger with that speed. We've seen guys like Tyreek Hill impact games so much with his speed and the Eagles hope Williams can do that for them.
16. New Orleans Saints (via/PHI): Sam Howell (QB)
I feel like Sam Howell is being severely underrated in this draft, he lost all his weapons at UNC last season and that's why he fell a lot. Howell would be a perfect fit for what the Saints want to do if they do continue to run the offense like Sean Payton did.
17. Los Angeles Chargers: Charles Cross (OT)
Cross is the complete package but isn't too good at anything in particular. Last year hitting the jackpot with Rashawn Slater, the Chargers look to bolster that O-line for Herbert even more.
18. Philadelphia Eagles (via/NO): Trent McDuffie (CB)
McDuffie is not the biggest CB ever but he makes that up with his ability to shutdown everyone that steps in his path. McDuffie will be on the opposite side of Darius Slay which could mean trouble for the opposing offense.
19. New Orleans Saints: Chris Olave (WR)
Olave can be the deep threat the Saints need to pair with Sam Howell. Olave will benefit a lot from having Michael Thomas on the field and could work well for him like how Garrett Wilson helped him get open. A really solid WR2
20. Pittsburgh Steelers: Desmond Ridder (QB)
For the 1st time in a long time, the Steelers will look for a new franchise QB and could that possibly be Desmond Ridder? Ridder can do it with his legs and will do very well under the tutelage of Mike Tomlin.
21. New England Patriots: Nakobe Dean (LB)
Nakobe Dean is a beast and made his presence known on the grandest stage of them all for a college athlete. The Patriots could use another man in the middle and with Dean's athleticism paired with the knowledge of Bill Belichick, we could be looking at a Pro Bowl caliber LB.
22. Green Bay Packers (via/LV): George Karlaftis (EDGE)
Honestly Karlaftis could go top 10, it's just what you prefer. George doesn't have great bend and isn't the most athletic EDGE but he does some things very well like he uses his hands very well and just knows how to play EDGE and the Packers with the departure of Za'darius Smith could use another threat.
23. Arizona Cardinals: Andrew Booth (CB)
While having a really improved defense last season for the Cards they can still use another CB and with Andrew Booth's experience going against the top WR's in college could really benefit the Cards.
24. Dallas Cowboys: Devonte Wyatt (IDT)
Dem Boyz will keep adding onto an already stacked pass rush with Devonte Wyatt.
25. Buffalo Bills: Breece Hall (RB)
Alright I know. Running Back 1st Round? Yes, Breece Hall is very good and could be a potential stud in the Bills offense. The Bills NEED a RB, yes Devin is alright but Breece Hall could help take this offense to a new heights with the way he's able to run.
26. Tennessee Titans: Devin Lloyd (LB)
Lloyd is another good LB prospect and is really solid all around, just worried about the competition he went against and can he be an X Factor on a lackluster Titans defense.
27. Tampa Bay Buccaneers: Zion Johnson (IOL)
Getting Brady more help is only gonna enhance him even more somehow.
28. Green Bay Packers: Treylon Burks (WR)
Burks will be hit with the Packers and him paired with Rodgers could spell trouble, Burks is a fantastic YAC WR and if Rodgers needs to throw it up he's gonna be there. Burks is a great pick here for the Packers.
29. Kansas City Chiefs (via/MIA): David Ojabo (EDGE)
Ojabo is a really risky pick here for the Chiefs but you have to believe in the hype, a consensus top 15 pick before injury you need to take a chance on a prospect like this.
30. Kansas City Chiefs: Lewis Cine (S)
With the departure of Honey Badger, the Chiefs will need another S and Cine is a freak and could hold down an offense if given as we saw on Georgia's run to the National Championship.
31. Cincinnati Bengals: Tyler Linderbaum (IOL)
Top 10 prospect but yet again positional value. Linderbaum has been compared to the Quenton Nelson of Centers and that's what he is. Watch some film on this guy and you'll understand why people are labeling him as a generational center prospect. Nobody gonna complain about protecting Joe Brrr.
32. Detroit Lions (via/LAR): Matt Corral (QB)
Might as well draft Goff's replacement this year because I actually do think the Lions won't be a complete joke of a team this year. Corral can fit into the system and giving him a solid O Line, recent WR room and a stud RB can really accelerate his progression.