1. Giancarlo Stanton (NYY) +5000
Last year I predicted Shohei Ohtani as a Dark Horse and he won MVP. So I'm riding high right now in my predictions and hopefully this one will come true. We finally saw a next to full season from Giancarlo Stanton and showed why he's still a very special talent. Stanton last season posted a 137 wRC+ season with 35 jacks. He killed the ball last season being one of the hardest hitting bats in the league. Steamer projects an MVP caliber season from Stanton with a 143 wRC+ with a 3.4 WAR and nearly 40 jacks. But the main thing for Stanton to win MVP is playing the field more often because you really can't win MVP from the DH spot and if he's slated to play most of his games in LF, I can definitely see him flirting with an MVP.
2. Julio Rodriguez (SEA) N/A
Finally getting called up to "The Show" the number 3 prospect in all of baseball will finally get his time to shine on a young and exciting Mariners team. Rodriguez according to MLB.com has a 70 hit tool, 65 power grade, 55 run grade, 60 arm, and 55 fielding grade which gives him a prospect rating of 70 which is really good. I'm really high on this kid with him having the ability to have a 20/20 possibly 30/30 season potential. I think we're gonna be in the presence of a guy who wins multiple MVP's and could be the man who finishes what Ken Griffey Jr started and brings home a championship to Seattle. Projection systems projects him well with a 124 wRC+, 4.4 WAR, and 22 jacks. Now my projection system aka just my head thinks around 30 HR, 20 SB, hovering around a 4.5 WAR and above average defense. If the Mariners somehow win the division like I believe they could it's because of this man because this kid is special and will hopefully be the spark that finally sends the Mariners into a Dynasty level type organization.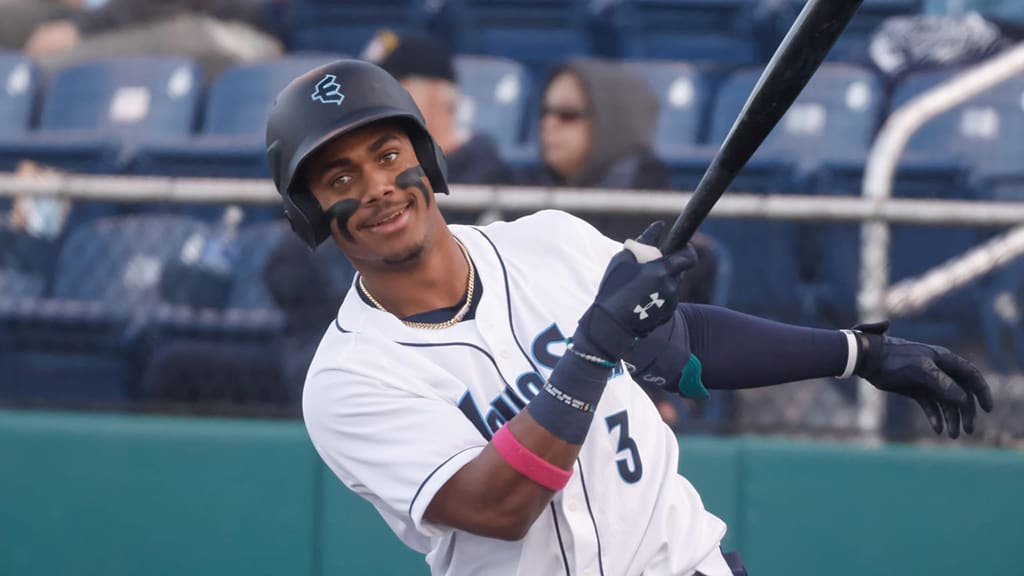 3. Alex Bregman (HOU) +5000
With playing a little over half the season people just forgot how good Alex Bregman really is. Yes I still don't forgive him for what he did but does that smokescreen me from seeing how good of a baseball player Bregman can be fully healthy, no. Bregman when he's on and fully healthy is one of the best 3rd basemen in baseball and you could debate if he is the best when he's healthy. Bregman has finished Top 5 in MVP voting twice and you could have debated him winning it in 2019. Only 2 seasons removed from a 167 wRC+ season Bregman will be leading the charge alongside Altuve to hopefully repeat again as AL West champs. Projections have him around 140 wRC+ again this season and I'm telling you if he does that again with solid defense and can help win the Division there should be a conversation again about Bregman in the MVP convo.
4. Francisco Lindor (NYM) +2800
Francisco Lindor is very good at the game of bat and ball and that's coming from a Yankee fan. Lindor just 2-3 years ago was the best Shortstop in baseball and not only that he was one of the best players in the league. The last 2 maybe 3 seasons from Lindor have been "down" years. In 2021, the expectations for the Mets and especially for Lindor were very high and with the amount of money Steve Cohen invested into Franky the bar was even higher. The season started off very slow and he couldn't hit water with a pool noodle if given the opportunity. But by the end of the season he was a slightly above average bat with a 103 wRC+ and still was one of the best defensive Shortstops with him being in the top 100th percentile. If Lindor played like he did in September the whole season you could be looking at the MVP caliber player the Mets traded for. Projections have him at 5 WAR with a 118 wRC+ and nearly 30 HR and with one of the best gloves in the league that's definitely enough to be in the MVP conversation.
5. Pete Alonso (NYM) +2800
I mentioned that he'd be one of my dark horses in one of my last articles and rightfully so. So I'll just copy it here, " I don't get the "Pete Alonso had a down year" crowd at all. Alonso along with former teammate Javier Baez both got dragged down with bad narratives about how they play because of how underwhelming the team was. Alonso jacked 37 HR tagged along with a 133 wRC+ and 3.0 fWAR. The 2x Home Run Derby winner is going to be one of my Dark Horses to win MVP if the Mets perform how they are supposed to. Steamer projects him to be a 143 wRC+ hitter with a 4 WAR. Alonso also has been working on his defense from being in the bottom 10 percentile in OAA to 74th percentile last season. Expect a big season from the Polar Bear."
6. Manny Machado (SD) +3500
  Another repeat from last year from my list, Manny Machado put together another very good season that got overlooked because of how badly the Padres underperformed. Manny slashed .278/.347/.489 with a 122 wRC+, 4.4 WAR, and an ELITE glove at the hot corner. With Tatis going down, all the pressure is gonna be on Machado's shoulders to hold down the fort until he comes back. Machado again projects very well heading into his year 30 season with 32 HR, 125 wRC+, and 4.7 WAR. Look at his Baseball Savant page like I just did and you'll realize the legit shot this man has every single season to produce an MVP caliber season and I'm very confident again for betting on him to be in the conversation.