With everything falling apart in Pittsburgh they're gonna be given a choice that might change Pittsburgh for the 1st time in a while. With the retirement of Big Ben, the most likely departure of Juju Smith-Schuster, and James Washington and still a very shaky offensive life the Steelers are gonna be in a weird spot. According to ESPN Insider Jeremy Fowler he thinks the Steelers will get trade offers for WR Chase Claypool and the Jets could be one of the teams interested. Claypool around the league is regarded as one of those guys who has a bunch of potential because of pure size and athleticism. At 6'4 240 Claypool ran a 4.42 40-Yard and reached a 41 inch Vertical. As you can see this man is a specimen and the Jets SHOULD target him.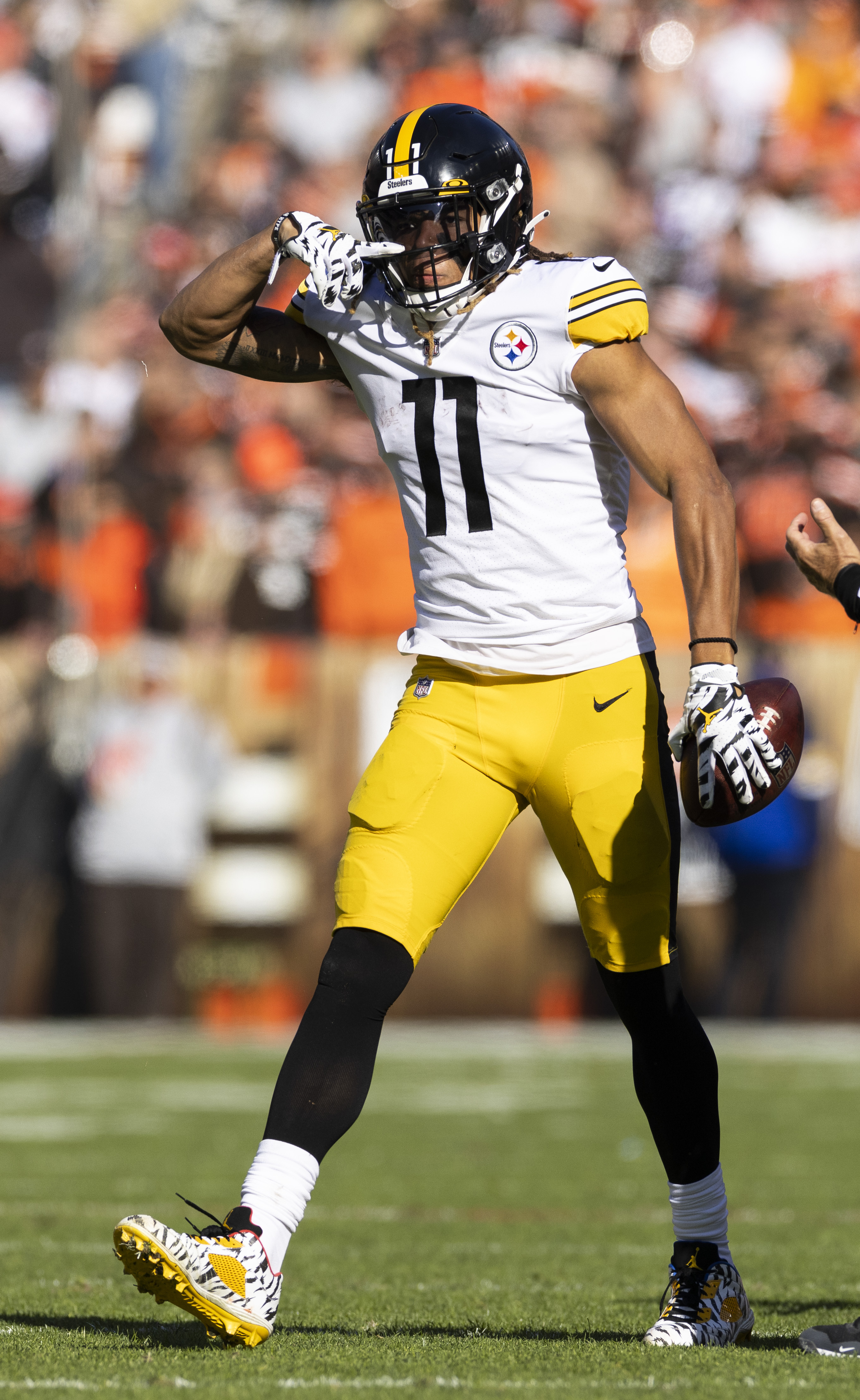 What makes Claypool so special is his ability to do everything well, he's a legit deep threat with good strides and knows how to control his body. Contested balls he's really good at, mid air knows how to control and adjust to the ball and defender. When he runs slants or anything short he has the YAC ability to take it all the way. His route running and his ability to create separation does need work and how he runs routes could definitely cause a couple turnovers. 105 Targets in 2021 which ranked 30th in the NFL, and had a 18% Target Share which ranked 44th in the league. Even in his impressive rookie season he only had 16% Target share so he's really not been given an opportunity yet to shine especially with a QB who has had a limited arm. Unrealized Air Yards is an advanced metric "that represents the total depths of uncaught passes. Receptions never made, balls never squeezed, fantasy points never amassed. An Unrealized Air Yard is the ultimate "what might have been" in the modern NFL passing game." -1 Claypool ranked 5th in Unrealized Air Yards at 907 yards so his Quarterback play has a lot to do with his production. He got targeted downfield but never could reel it in. 11 TD's this season which ranked 5th in the NFL shows that he is that EndZone threat but could be SOO much more. And that's why I think he'll be a perfect fit for the New York Jets.
Why is this match with Claypool perfect for the Jets? Well it's simple, Zach Wilson needs more weapons because Braxton Berrios at WR3 isn't cutting it. With the inevitable departure of Jameson Crowder the Jets will need to get another weapon for their 2nd year QB. Corey Davis was plagued with injuries the whole season and when he did play he really didn't help Wilson with the lack of ability to get open, Elijah Moore really helped Wilson down the stretch and showed that they have chemistry and that he's the real deal. Claypool would be the deep threat for this squad and could be really beneficial for the development of Zach Wilson. In Mike LaFleur's offense where everyone is constantly moving and trying to create distractions, who else is better at creating distractions then a 6'4 tank. NOW I'm NOT saying Claypool will be or is this player I'm just gonna try to make an example. Kyle Shanahan when he was in Atlanta worked with someone who was also tall and had god given athleticism and he goes by the name of Julio Jones. Kyle's offense and practices have been passed onto Mike and maybe he can unlock something in Claypool to turn him into that top 15 receiver everyone knows he could be. I think this is a perfect fit and he by far has a higher ceiling then drafting any of the receivers in this upcoming draft, so if I were Joe Douglas I'd give Pittsburgh a call to see the availability of TikTok sensation Chase Claypool.
Sources: "Meet the Metric – Explaining PlayerProfiler's Unrealized Air Yards Metric." PlayerProfiler, https://www.playerprofiler.com/article/jerry-jeudy-fantasy-football-ranking-stats-profile-meet-the-metric-unrealized-air-yards/. Accessed 14 Feb. 2022.