The United States Men's National Team, without a doubt, currently has the best collection of talent they've ever had. With players like Christian Pulisic, Weston McKennie, Sergiño Dest, Tyler Adams, Timothy Weah, Yunus Musah, and many more, the USMNT has their most loaded roster in history by some distance. American players litter Europe's top 5 leagues, and just recently Americans have scored crucial goals in big UCL knockout matches, with Pulisic becoming the first US National to win the UCL last May after putting Chelsea into the final with a goal and an assist vs Real Madrid. Weston McKennie has become an undroppable player for Italian giants Juventus. Yunus Musah has recently come into view as one of the finest young midfielders in La Liga this season. Even lesser-known American youngsters like Gianluca Busio and Konrad de la Fuente have made impressive showings in top 5 leagues this season. Not only does the US have the best roster in CONCACAF, but most of their top players are still 24 and under.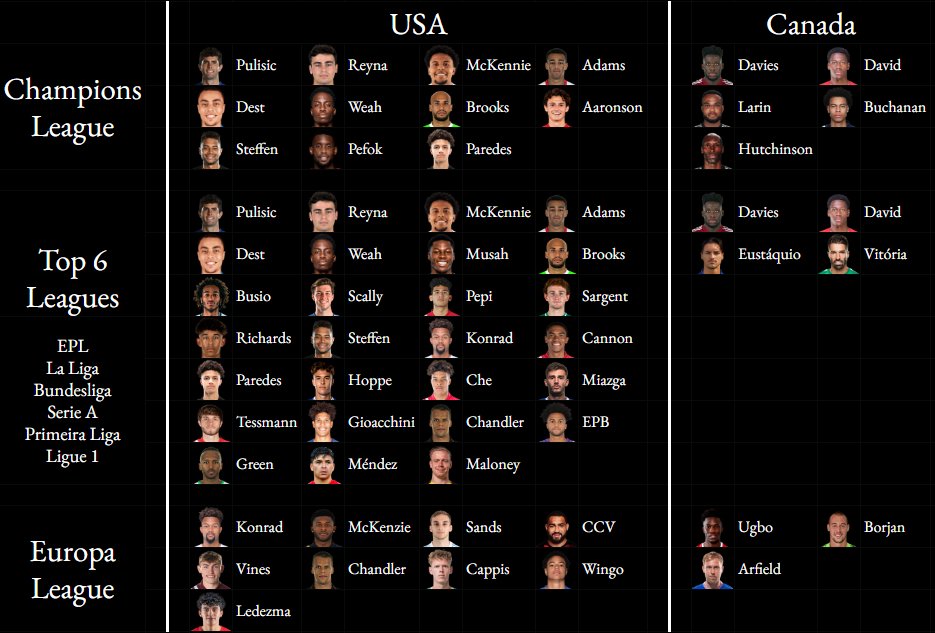 With all of that talent, it'd be easy to expect the USMNT to roll through a relatively weak CONCACAF qualifying stage, with Mexico struggling, Costa Rica several years removed from their best, and Jamaica's two top-tier attacking talents (Bailey and Antonio) hamstrung by a weak overall roster – but they haven't. Instead, as of the time of this writing, the USMNT sits in 2nd place in the Octagon on 21 points, just 4 points clear of 4th-placed Panama (and the WC qualifying playoff spot), and trailing 1st-placed Canada by 4 points. It's not that Canada is a bad team – they have a world-class player in Alphonso Davies, who is easily the best player in CONCACAF, and he's surrounded by some other quality players like Cyle Larin, Jonathan David, and Stephen Eustáquio. But when you look at the two rosters together, there's no reason that the US should be behind Canada, losing to Panama, or drawing El Salvador. So what's going on?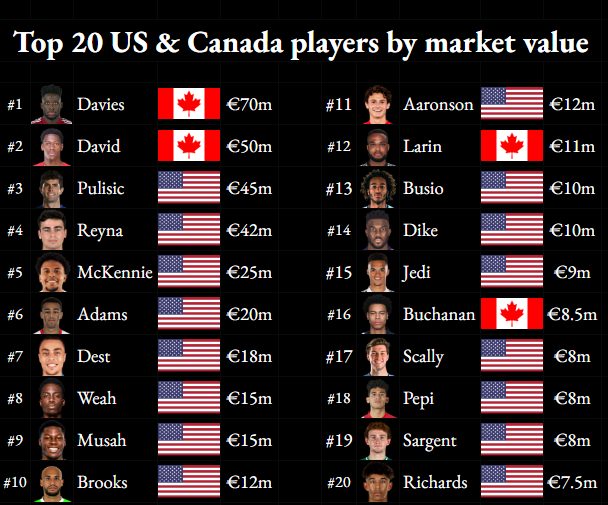 Typically, when a team is dramatically underperforming the sum of its parts, the focus goes to the manager. A common criticism of Gregg Berhalter's tenure with the USMNT has been the fact that he was only hired because his brother, Jay Berhalter, was on the board of the USSF (United States Soccer Federation). Gregg Berhalter's record as a head coach before the USMNT makes it pretty clear why – he won just 39% of his matches at Hammarby IF in Sweden's Allsvenskan, before getting fired on account of a putrid attack. At his next job, as the HC of the Columbus Crew, Berhalter followed up his incredible success at Hammarby IF by winning a remarkable 38% of his matches with the Crew. If this doesn't sound like the resume of a top national team manager, that's because it's the resume of a mediocre manager who can't win over 40% of his matches in a league that doesn't even rank in the top 15 on the planet (most rankings have the MLS anywhere between 15th and 20th today, but the league was worse during Berhalter's tenure). Simply put, Berhalter wasn't hired because of his (complete lack of) coaching success – he was hired because of nepotism. Some might suggest that nepotism is a bad way to hire national team managers, but they simply don't grasp the sheer brilliance that Gregg Berhalter possesses.
Although some fans have gone as far as to suggest that Berhalter is a USSF plant to get MLS players into the national team, given his tendency to pick obviously inferior MLS players over Americans playing in Europe, it's safe to say based on his managerial record that he's simply clueless. That isn't to say his abhorrent squad selection isn't an issue (in fact, it's one of the primary issues, as we will discover in a minute), but it's not the result of some vast US Soccer conspiracy to boost the MLS. Does Berhalter insist on sticking with mediocre MLS players like Gyasi Zardes, Sebastian Lletget, Cristian Roldan, Paul Arriola, and Jordan Morris for no apparent reason? Yes. But that's not a conspiracy. Berhalter is genuinely just that incompetent.
To really get an idea of Berhalter's incompetence, let's look at an ideal 26-man USMNT qualifying roster, based on performances and overall talent – assuming everyone in the pool is healthy. Starters will be in bolded CAPS.
GK: ZACK STEFFEN, Matt Turner, Ethan Horvath
FB: ANTONEE "JEDI" ROBINSON, SERGIÑO DEST, Joe Scally, Reggie Cannon
CB: JOHN BROOKS, MILES ROBINSON, Chris Richards, Mark McKenzie, Walker Zimmerman
MF: TYLER ADAMS, WESTON MCKENNIE, GIOVANNI REYNA, Yunus Musah, Eryk Williamson, Gianluca Busio, Kellyn Acosta
FW: CHRISTIAN PULISIC, MATTHEW HOPPE, TIMOTHY WEAH, Konrad de la Fuente, Brenden Aaronson, Ricardo Pepi, Jesus Ferreira
There are a few things to notice here. First of all, 9 of 11 starters are 24 or younger. 7 starters have played in the UEFA Champions League. Of the entire 26-man roster, 7 play in the MLS, and 19 play in Europe (with Matt Turner soon to join them), a solid ratio. And, perhaps most importantly, many of Gregg Berhalter's typical MLS-based selections aren't present.
The MLS is a league that plays host to a lot of great talent, with dozens of players earning moves to top European leagues in the last few years. It's not a top 10 league on the planet, but there's no debating that there are some really good players in the MLS – with Lorenzo Insigne, a genuinely world-class forward, poised to become the league's talisman following completion of the 2021/2022 season with Napoli. The issue with squad selection for the USMNT isn't the presence of MLS players in general – it's the presence of Berhalter's favorite MLS players – more on that below.
The US roster shown above is remarkably talented. As noted, most starters (and much of the bench) are under 24 years of age. In terms of where it ranks internationally, the talent on that roster is anywhere between 11th-16th. It's pretty clear that France, England, Brazil, Argentina, Italy, Spain, Holland, Germany, Belgium, and Portugal have stronger rosters at the moment. Outside of that – Uruguay, Denmark, Switzerland, and Chile could argue for their rosters over the US roster, but that's about it – and the US roster is by far the youngest among all those listed. Genuinely, the team has incredible talent – but even the most talented teams on the planet can be hamstrung by poor management.
Speaking of poor management, Berhalter's incompetence was mentioned above, and this is where it begins to show. Here's what the 26-man roster for the January-February WCQ window looked like for the USMNT:
GK: MATT TURNER, Gabriel Slonina, Sean Johnson
FB: ANTONEE "JEDI" ROBINSON, SERGIÑO DEST, Brooks Lennon, Reggie Cannon, DeAndre Yedlin
CB: CHRIS RICHARDS, Walker Zimmerman, Miles Robinson, Mark McKenzie
MF: TYLER ADAMS, YUNUS MUSAH, WESTON MCKENNIE, Sebastian Lletget, Cristian Roldan, Luca de la Torre, Kellyn Acosta
FW: CHRISTIAN PULISIC, TIMOTHY WEAH, Ricardo Pepi, Jesus Ferreira, Jordan Morris, Paul Arriola, Gyasi Zardes
Since Berhalter rotates starters often, it's hard to designate who his top players are, so only locked-in starters are bolded. There are certainly some befuddling omissions: Joe Scally of Monchengladbach, John Brooks of Wolfsburg, and a few others. However, one thing stands out: There are TWELVE MLS players on this roster, almost half the team – and DeAndre Yedlin appears likely to sign in the MLS after his recent departure from Galatasaray. Yes, Gio Reyna and Zack Steffen were injured and unavailable, but many of Berhalter's selections remain genuinely inexplicable. Paul Arriola, Sebastian Lletget, Jordan Morris, DeAndre Yedlin, Cristian Roldan, and Gyasi Zardes have no place in a top-tier national team.
And it's not JUST that Berhalter selects these players – it's that he relies on them in the biggest moments. For example, with the US trailing vs Canada and needing a goal, Berhalter's substitutions were Pepi for Zardes (Pepi should have been starting, so no credit given, although this is the correct sub), Acosta for Adams (reportedly due to injury, so no issue here), Morris for Aaronson (1/10, do not pass go, do not collect $200), Cannon for Dest (sure), and the worst of them all: Paul Arriola for Yunus Musah (this should be a fireable offense in and of itself).
Even in a December friendly vs Bosnia and Herzegovina, Berhalter's most frustrating tendencies were on display. Because the European-based players were in-season, the squad was selected almost entirely from MLS or USL clubs, and most of them were the best young American prospects who hadn't gotten the chance to play for the USMNT before. Because Berhalter is an incredibly logical manager who loves nothing more than giving chances to talented youngsters over mediocre has-beens, the entire lineup was composed of these prospects, and the USMNT dominated their European opponents, who similarly played their prospect B team.
Or at least, that's what fans were hoping for. Instead, Berhalter started a lineup containing USMNT veterans Matt Turner, Walker Zimmerman, Cristian Roldan, Jordan Morris, and Kellyn Acosta, amongst others. Shocking absolutely nobody, the USMNT proceeded to scuffle against a bunch of Bosnian teenagers with minimal experience for 60 minutes, at which point Berhalter slowly brought in several players who should have been on the pitch the entire time, such as Cade Cowell, Cole Bassett, Jonathan Gomez, and Bryan Reynolds. Still, though, it's not a Berhalter-managed match if he doesn't make mind-bogglingly bad subs, and so of course he brought on Gyasi Zardes for 18-year-old Ricardo Pepi in the 62nd minute. Once Cowell and Bassett came on, in the 78th minute, the match changed immediately, with the US finally looking dangerous and threatening. Jonathan Gomez followed in the 84th minute, and it was his shot that set up Cole Bassett for an 89th-minute match winner off the rebound – a shot itself created by Bryan Reynolds, who didn't come on until the 62nd minute and then proceeded to show more in about 2 minutes than the rest of the team had up until that point.
The fact that the USMNT veteran lineup couldn't produce at all vs Bosnian teenagers probably should have indicated to Berhalter that his favorites simply aren't good, but expecting a man who couldn't win 40% of his matches with the Columbus Crew to realize that fact is expecting too much. It must be reiterated that there ARE good MLS players who could (and should) be part of the national team: Miles Robinson, Matt Turner, Eryk Williamson, Jesus Ferreira, Walker Zimmerman, Djordje Mihailovic, and Kellyn Acosta are just a few of them. The issue there isn't the presence of MLS players – it's the presence of mediocre MLS players. For example, here's Sebastian Lletget's FBRef scouting report – keep in mind that this is what he's producing in a league that's ~20th in the world.
The other players Berhalter loves to pick are similar to Lletget in quality, but it would also be asinine to say that squad selection is the only issue. For example, resting all of your starters vs Panama away, resulting in a crucial loss that leaves Panama right on your tail in the WCQ standings, would seem to be a bad idea to most – but not to Gregg Berhalter, who seemed to think Jamaica and Costa Rica at home were vastly more important/more difficult fixtures. Then again, for Gregg Berhalter, Sebastian Lletget and Paul Arriola were good enough to play over players like Yunus Musah, Tim Weah, and Brenden Aaronson.
As bad as Berhalter's squad selection and management is, his tactics are somehow worse. Berhalter was pleased with the US' performance in a 2-0 loss to Canada, stating that they did all the things they wanted to do and that they were dominant. Now, some might suggest that if you do all the things you want to do and lose 2-0 to a team with inferior talent, that indicates that maybe you should try to do different things, but these people would underestimate the genius mind of Gregg Berhalter (after all, only one of Einstein's contemporaries would have the intellect to describe a 2-0 defeat as a "dominant" performance). Berhalter's tactics are infuriating at best to watch – he plays unbelievably conservative football, refusing to counter with any pace, preferring instead to sit in possession, backpass after winning the ball in the press, and score off of set pieces (as demonstrated in the 3-0 win at home vs. Honduras, where all three goals came off set pieces). At times it seems his ideal match is a 1-0 win, with the goal coming off of a set piece in the 90th minute. Berhalter's rigid, possession-based conservative system prizes backpassing and positioning more than anything – including winning matches that matter. And that's why he was so pleased with a horrible 2-0 loss that encapsulated everything wrong with the Berhalter era.
Christian Pulisic is often reduced to dropping deep, almost playing like a CAM off the left side. Strikers never flourish, because they only ever play in crowded areas with their backs to the goal. Sergiño Dest is unable to attack from deep with abandon, because Berhalter's complete lack of fluidity means that positional rigidity is key (although Antonee Robinson has been given some room to operate on the left). The European game, of course, emphasizes systems such as Total Football, first created by the Austrians and Argentines and popularized by the Dutch, with most managers preferring a fluid, fast-paced attack in systems that vary from a free-flowing counter-attacking style (think Mourinho's Madrid) to a slightly more positional possession-based one (Guardiola's Barcelona, although their front three still utilized Total Football). In most elite European teams, there are fullbacks with the freedom to attack at will, midfielders looking to make the line-splitting pass that sends the winger or striker free, and an attack that focuses on creating and utilizing quick passing and space. Even at Guardiola's Man City, maybe the most rigid of all of Europe's elite teams, there's players like João Cancelo and Kevin de Bruyne given the freedom to move about and make plays. Thus, European-based players, such as Joe Scally and John Brooks, are well-learned in a more fluid style of play, and it dictates in part the way they play. It's no wonder, then, that certain MLS players are preferred by Berhalter, given that the US Soccer system often emphasizes that same positional rigidity that he prizes.
Watching a Berhalter-coached match after watching top European teams play is like driving a rusted-down 1950 Chevrolet 3100 pickup after spending your life driving a Lamborghini. It's like they aren't even playing the same sport. Time and time again, Berhalter's awful management is bailed out by the talent he has at his disposal – and when it isn't, fans and pundits alike are often quick to blame that talent instead of the man pulling the strings. Mind you, these are the very same pundits who went into an uproar after Jürgen Klinsmann left Landon Donovan off of the 23-man roster for Brazil 2014, claiming that Klinsmann's ego and lack of understanding when it came to Donovan's mental health break were the real reasons Donovan didn't make the squad, not his play. Alexi Lalas, Bruce Arena, and the rest of the gang were immediately on hand to read Klinsmann the riot act, and even after the US exited the World Cup in the r16 vs Belgium thanks to a horrific miss in stoppage time by Chris Wondolowski, pundits and sportswriters continued to carry the torch for Donovan. However, when it comes to Berhalter, he gets excuse after excuse. The pitch was too narrow. It was cold. CONCACAF road matches are always difficult. No game is a guaranteed win in CONCACAF. Lletget, Arriola, Morris, and Roldan are experienced, the youngsters don't know what it takes to win these CONCACAF games. The list of excuses goes on and on. Almost none of them are valid ones.
The fact of the matter is simple: The United States have the talent in the player pool, right now, to make a great run in the 2022 World Cup next year. If they get a decent opponent in the r16 – in other words, if they avoid any of the 10 teams more talented than themselves (at least one of whom will not be there, because Italy and Portugal are in the same qualifying ladder for the last European slot) – they can very easily go to the quarterfinals. By 2026, the young talent on the roster will be hitting their primes, and the next generation of young talent appears to be even more promising than the current one. The USMNT genuinely have a chance to head into the 2026 World Cup on home soil as one of the tournament favorites – a sentence that would have been ludicrous to write more than two years ago. But that is contingent upon a few things.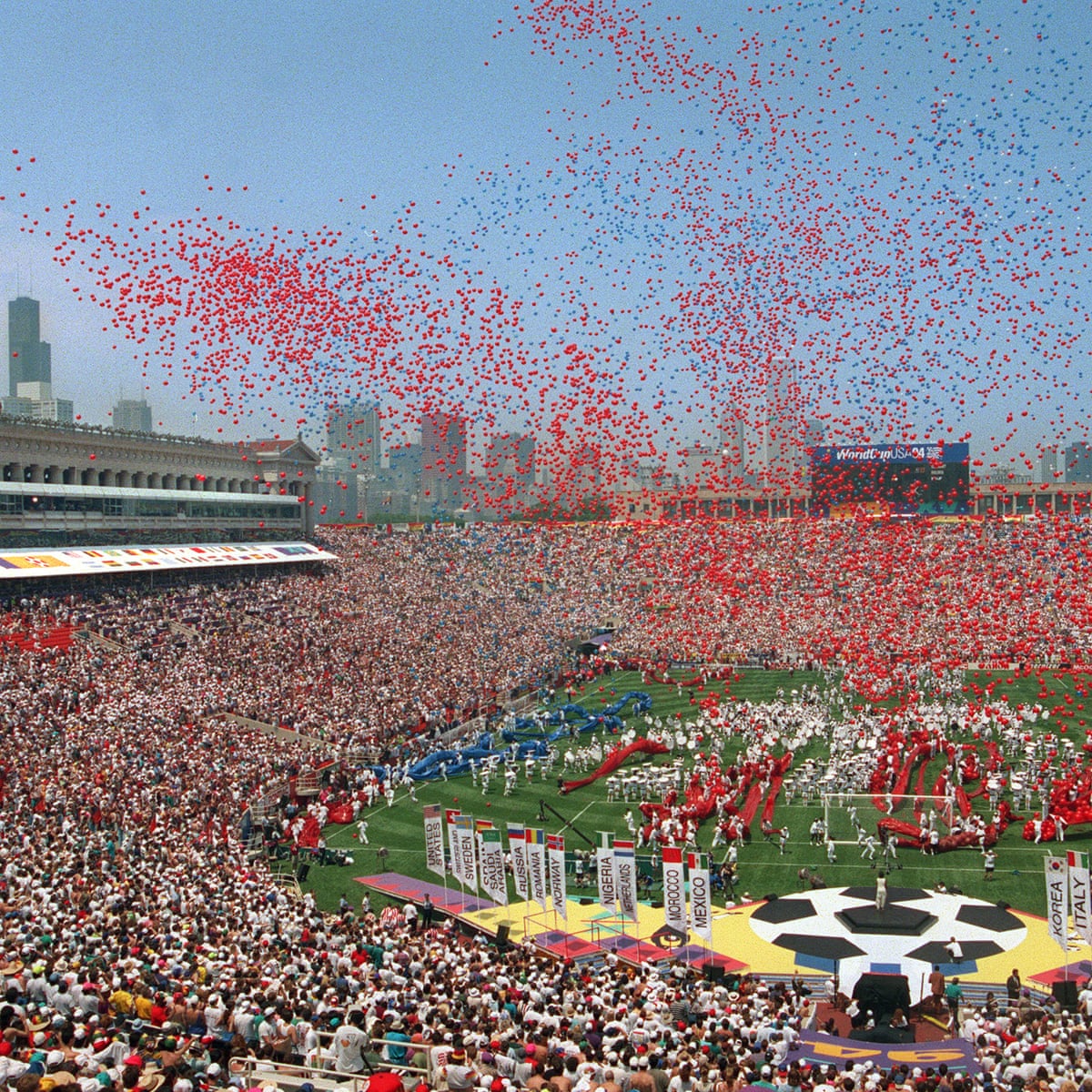 First, Berhalter needs to go. Of that, there can be no doubt. Yes, the US did snag a few wins against Mexico in 2021, but the team is underperforming and will continue to underperform as long as their manager insists on a rigid system that limits all of their best players. Berhalter is incompetent, and the fact that a manager who couldn't win in Sweden or in the MLS is winning almost 70% of his matches with the USMNT tells you just how talented the squad is. Yes, winning 70% of matches is good, but the other issue is that the 30% that he hasn't won have put the team in a weak spot for qualifying.
It'd be pretty hard to miss the 2022 World Cup entirely, but at this point, it's hard to put anything past Berhalter. For that to happen, Costa Rica would have to win out (vs. Canada and El Salvador), and then the US would have to lose to them in Costa Rica (plus drop a few points along the way). It'd be difficult, but not impossible, with USMNT fixtures coming up on the road vs Mexico and at home vs Panama. If the USMNT finishes behind Panama, but ahead of Costa Rica (or the alternate), they play in the inter-confederation play-off – thankfully for the USMNT, CONCACAF got drawn vs the OFC, meaning all they'll have to do is win a match vs New Zealand, Papua New Guinea, Fiji, or New Caledonia (so, New Zealand). That scenario could very easily happen if the US loses to Panama, but a win in that match would mean Panama need 7 points from their last 2 matches (a very tall task, given that wins are 3 points apiece), getting the US automatically qualified (as long as Costa Rica don't win out).
But even if the US does qualify, as they should, they're probably not going anywhere in Qatar under Berhalter. They'll get into a group with Senegal, Italy, and Chile, and they'll go 0-0-3 and remain the laughingstock of the footballing world. If they get lucky, they'll end up with Iran, Serbia, and Qatar, win their group, and maybe squeak past a team like Poland or Wales in the r16 before getting demolished by a real team with a real manager in the QF. That first scenario isn't what a team with their talent should be doing, but under Berhalter, it's hard to expect different.
Some might argue that now is a bad time to can Berhalter, and they're right. You can't really fire your manager with 3 games left in the WCQ, especially not with how close the teams are at the moment. And even then, it'd be hard to install a new manager and new system before Qatar. Still, it's hard to see why Berhalter should remain any longer, especially with managers like Jesse Marsch on the market. Marsch won 50% of his matches at NY Red Bulls, 68% at Salzburg, and, although he only won 38% with RB Leipzig, the team's underlying numbers were very good – plus Berhalter won games at the same rate with the Columbus Crew. Most importantly, Marsch is actually capable of utilizing attacking talent, and loves to utilize verticality. He does prefer a 4-2-2-2 formation, but that could very easily transition into the current 4-3-3 (or a similar variation) that the US has used for so long. His aggressive pressing and attacking style could unlock a USMNT that has struggled to produce at the rate that its talent suggests should be expected. Furthermore, Marsch, who has a familiarity with European football, would not hesitate to call up players like Joe Scally and Gianluca Busio to the national team, instead of taking rigid backpassers like Lletget (although, with his MLS experience, Marsch would also be happy to use key MLS players like Miles Robinson, Walker Zimmerman, and Jesus Ferreira).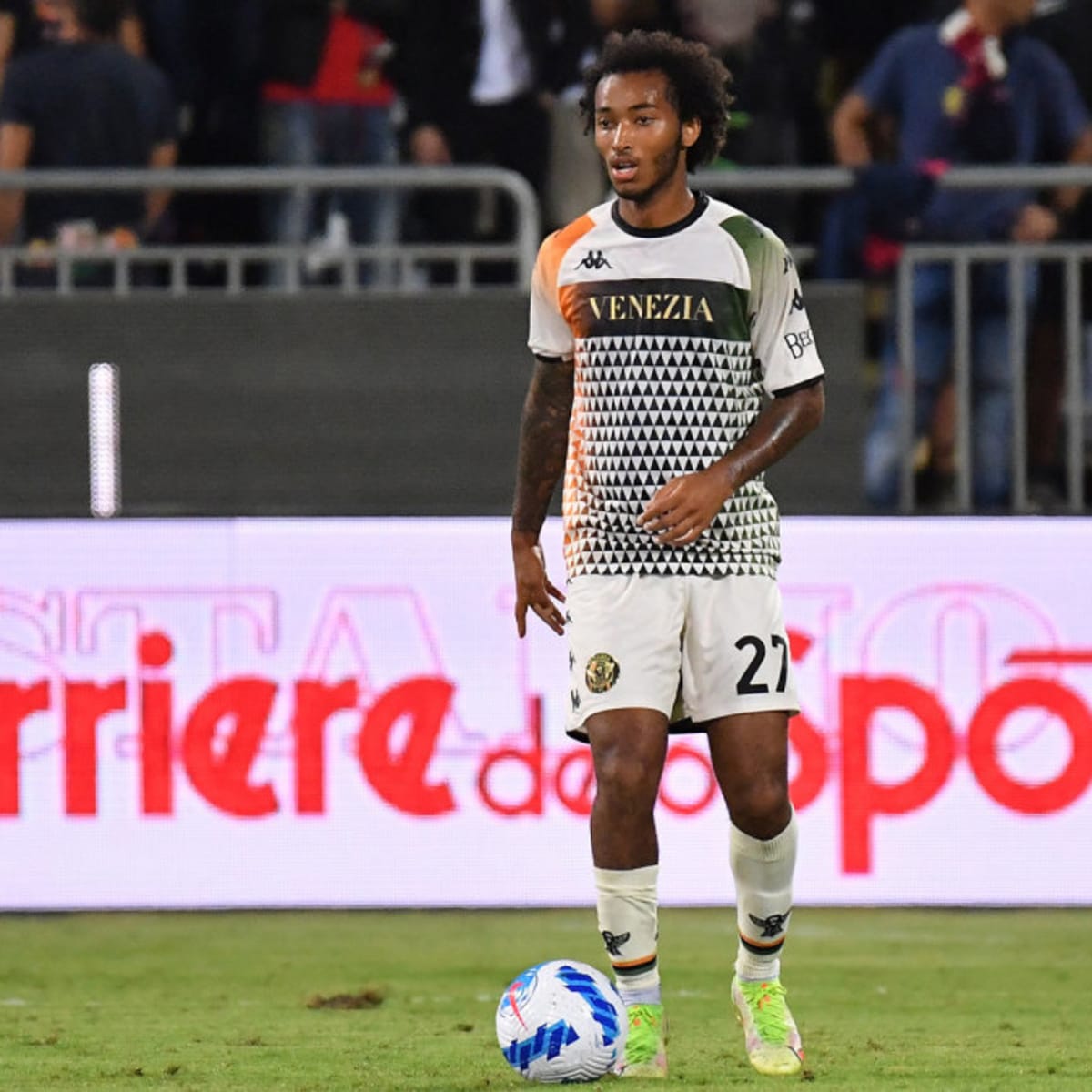 If Berhalter does remain through Qatar, some lineup changes could be the key to the USMNT's success until that point in time. First of all, the striker issue: Matthew Hoppe needs to be the starting 9 for the time being. Ricardo Pepi is a talented goalscorer, and Jesus Ferreira has impressed with his creative ability so far, but Hoppe's ability to create space and opportunities with and without the ball is something the rest of the pool lacks. Other players such as Daryl Dike and Josh Sargent have potential to be in the conversation, but right now, Hoppe has to be the #1 option. Ferreira's performance vs El Salvador was excellent, despite the fact that he's more of a CAM/False 9 – granted, he did miss a few chances, but he'll score those eventually. Pepi or Zardes or Dike or Sargent aren't doing the things Ferreira was doing to create chances – but Pepi's superior goalscoring means he's probably the best backup 9 for the moment. Zardes should not be near the conversation.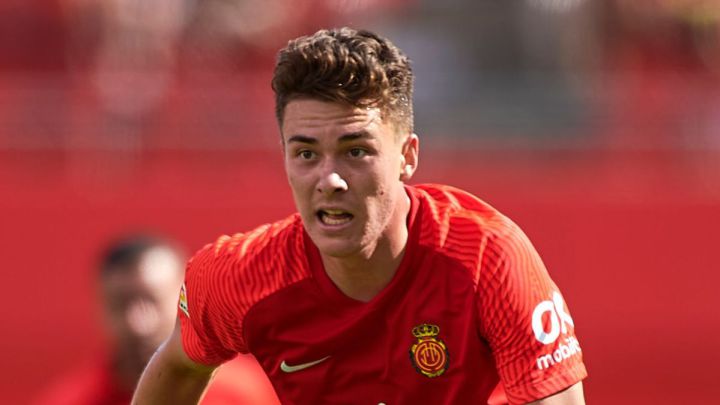 Second, the backup winger options cannot be Arriola and Morris. The conversation should stop with Konrad de la Fuente, Brenden Aaronson, and, depending on the utilization of Gio Reyna, Tim Weah. Aaronson is a great presser and brings awesome energy and pace off the bench. De la Fuente has been fantastic for Marseille when he's available, and has a chance of starting on the right someday – he's potentially the most dynamic winger in the pool. And, of course, Weah has been excellent in his playing time and will get his deserved start unless Reyna plays on the wing. Ferreira can play on the wing if need arises as well.
Third, Joe Scally should be the undisputed third FB at the moment, and could easily surpass Robinson. He's the best defensive FB in the pool at 18, a capable ball progressor, and solid creator. Berhalter refuses to call him up and give him playing time, but his performances against Bayern Munich proved conclusively that he can hold his own at the highest level. It should not be a question anymore of who the third name is on the FB sheet, and he could argue to be second.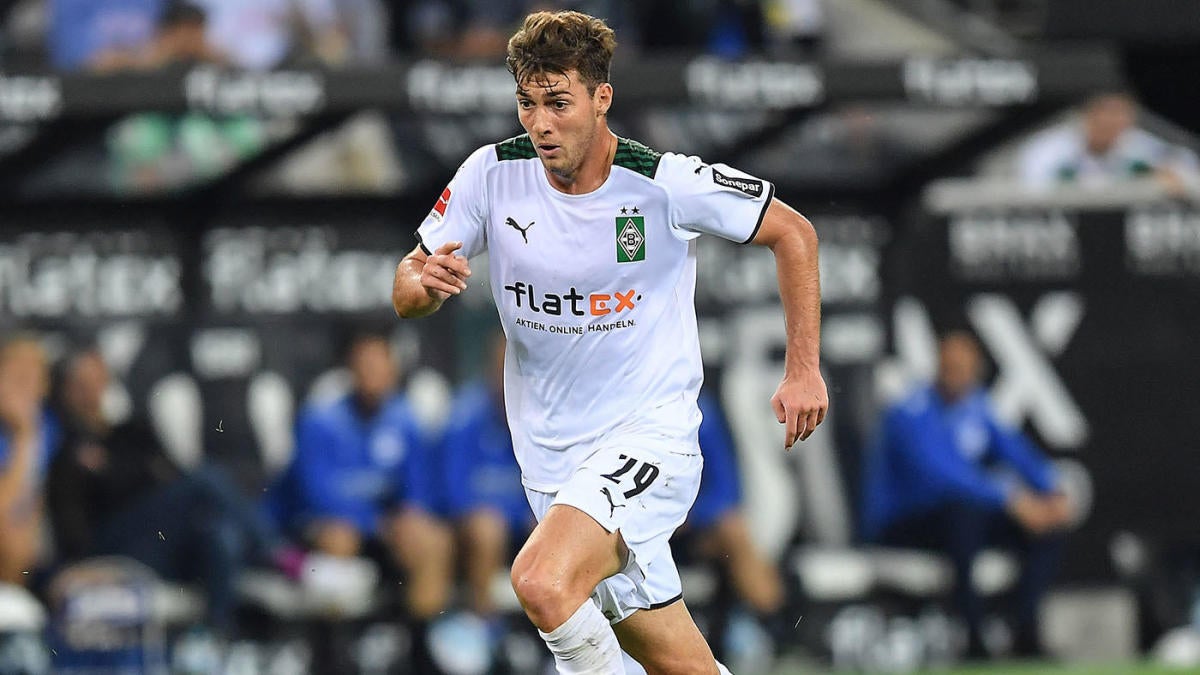 Fourth, John Brooks has to be in the squad, and should probably be starting. He's the best ball-playing defender in the pool by some distance. It's not clear what he did to piss off Berhalter, who recently named Tim Ream as the best passer in the pool, but there was one unnamed player in the incident that got Weston McKennie suspended a few months back. Coincidence? Maybe not. Brooks was relegated from the team for "form," but that doesn't stop Berhalter from calling up the likes of Lletget and Arriola, so it's hard to believe that was the cause. Whatever the reason, he should be in the squad without question.
Fifth, the backup midfielders should not contain Sebastian Lletget, who is a mediocre MLS player, as outlined above. Mediocre MLS players have no place in the national team. Gianluca Busio and Eryk Williamson are easily superior options, and Luca de la Torre looked fantastic against Honduras when he finally got his shot, turning in a MOTM performance. Thankfully, the Musah-McKennie-Adams trio seem to have become the obvious starters in midfield, as they should be (unless Gio Reyna plays in the midfield, in which case Musah becomes the first sub).
Finally, and most importantly, Berhalter has got to let his dream of positional play go. It's not going to work. The USMNT needs fluid, aggressive attacking play, and they need it now. If you can't attack at pace against Honduras without conceding, you have bigger issues. When you watch Brenden Aaronson at Salzburg, you see him press high, win the ball, and look forward (he's genuinely elite in the press). When he does the same with the USMNT, he immediately looks backwards. That's coaching, not the player, and it's an underutilization of one of Aaronson's best skills.
It's not that positional play can't work – look at Man City. The difference, though, is that Man City has the best and most expensive squad on the planet, littered with so many elite players that their bench 11 has a fair shake at winning the Premier League. The problem is that even Man City understand the importance of pressing as well as width and verticality, and their movement as a cohesive group completely eliminates their need for a real 9. They also can change into a few different set positions with remarkable fluidity – a 4-4-1-1, a 4-3-3, a 4-1-4-1, a 4-2-1-3, or similar formations – but these are determined by the opposing attack. They don't sit in a rigid formation and wait to be sliced into shreds. They press, and press high, allowing each member of the team to base his movement off of the others. They maintain their positions in their zones, yes, but as a whole the players understand and carry out their roles as a collective. Man City plays the ball up from the back, works as a collective in possession, and utilizes the wide spaces to work their midfielders into stronger attacking positions.
In contrast, Berhalter's rigid positional style emphasizes backpassing and attacking only from specific zones. The only player seemingly immune to this style of play is Christian Pulisic, who has recently taken to dropping deep to collect the ball, apparently out of frustration with the team's lack of buildup. Unfortunately, though, this minimizes the best attacking threat in the squad. Pulisic at times seems to be playing a CAM role, instead allowing Antonee Robinson to progress up the left flank while he draws attention towards the middle. If Robinson could cross at all (or if the US had Cristiano Ronaldo or Robert Lewandowski in the middle to head those crosses home), that might work, but as Robinson displayed vs El Salvador (which, admittedly, was an excellent overall performance deserving of many plaudits), he's not the best crosser out there (as a matter of fact, 3-4 crosses that could have been goals were left several yards behind open runners and several more were thumped into the first defender). Pulisic needs to be driving up the left wing, using his pace and dribbling to stretch the pitch and create chances for himself and his teammates. The only thing Berhalter is good at as a manager is getting his fullbacks into good crossing positions, but Dest and Robinson have struggled to make effective crosses, rendering that moot. He needs to rely on his gifted wingers and talented midfield to create chances in the final third, but that would rely on Berhalter understanding the concept of width and runs in behind as being important to attacks.
In summary – if the US wants to fix their issues, it starts with the guy at the top. It wouldn't hurt to quit scheduling crucial home games in weather 15 degrees below freezing, but they could be playing in the best situation on the planet and it wouldn't matter with their current manager. Until the day Berhalter is no longer coaching the team, there is a 0% chance that they reach their potential – and, until that day comes, it's hard to know what that potential could be. If the talent currently on the roster is any indication, though, the USMNT could soon find a place among the world's best.