The Serie A has always been host to a plethora of young talent, and that is once again true. Headlined by Juventus CB Matthijs De Ligt and Fiorentina ST Dusan Vlahović, there's a vast amount of talented prospects with top-tier potential playing in the league. We'll break down a few, but certainly not all, of the brightest ones here, to give an idea of just how strong the Serie A talent factory is.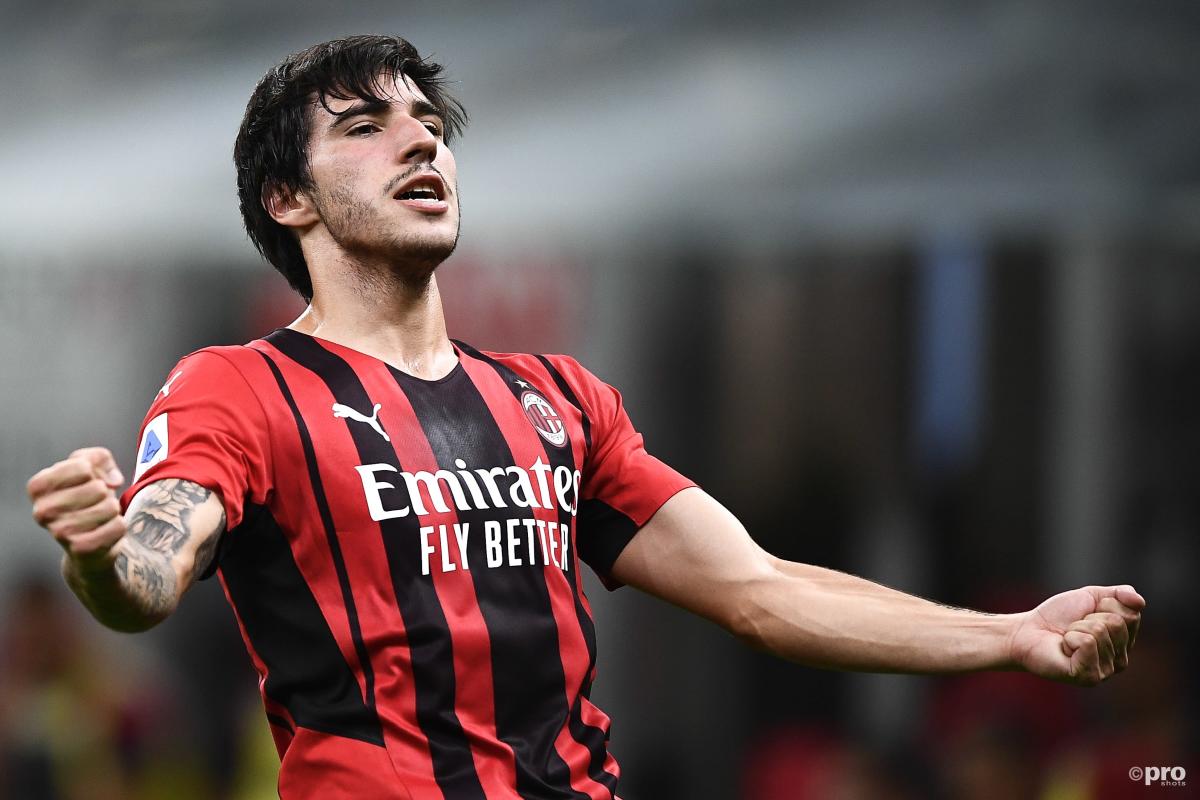 Sandro Tonali, 21, DM, AC Milan/Italy
Sandro Tonali has long been considered one of the most promising prospects in world football, and after an up-and-down first year at AC Milan, he's turned into a crucial piece for the title contenders. Tonali has been one of the best players in the Serie A regardless of age as of late, and his play has been a huge reason for AC Milan's title charge this season. Tonali is an outstanding tackler who is a strong creator, good dribbler, and capable ball progressor – all traits which should continue to improve. It's hard to spot many weaknesses in his well-rounded overall game, which is really impressive at just 21 years of age.
Many fans already knew about Tonali's potential prior to this season after his impressive debut year at Brescia, but his excellent displays vs Porto and Atletico de Madrid in the Champions League group stage helped announce his arrival at the top level to the footballing world. Although he's likely stuck coming off the bench for an Italian national team that already features Manuel Locatelli, Marco Verratti, Nicolò Barella, and Jorginho, among others, he's easily one of their brightest prospects and likely Jorginho's successor at the DM spot – if he doesn't take over the position outright.
Giacomo Raspadori, 21, FW, Sassuolo/Italy
At just 21 years of age, forward Giacomo Raspadori has managed to position himself as the heir apparent to Ciro Immobile on the Italian national team, where he's already earned 7 caps. Although he is nominally considered a striker, Raspadori is a versatile forward capable of playing on the wings, as a second striker, a lone 9, or even an attacking midfielder. At 5'8, he's a little small for the striker position, but he makes up for his lack of size with his impressive all-around play style. An excellent creator, Raspadori is capable of dropping deep into the midfield for link-up play or creating space with his runs. For a forward, he is an excellent ball progressor and generates countless opportunities for his teams, and he is also a strong finisher.
Raspadori's physical stature limits his potential as a target man, but that's not his skillset anyway. In a system with adventurous midfielders and wingers, he's an ideal 9, capable of playing in a total football system with ease. He's a big part of Sassuolo's play style that has given the club their best-ever Serie A finishes in recent years, with his skills helping create a fluid Sassuolo attack that routinely finds goals and results against the top teams in the Serie A despite a tiny budget. With links to Juventus and Inter, among others, in the last year alone, Raspadori seems primed for a big move to a top European club within a few years.
Nicoló Rovella, 20, MF, Juventus/Italy
Despite being a loanee at struggling Genoa, Rovella has been a revelation this season. An elite creator and strong ball progressor at just 20 years of age, Rovella appears to be the next in a long line of excellent Italian midfielders. Like Tonali, he's stuck behind a loaded group of midfielders for the national team, but just like Tonali, his play has earned him a label as one of the top prospects in Italy, even though he's gone somewhat under the radar simply because of where he plays for the time being.
It'll be hard to break into a solid Juve midfield containing players like Manuel Locatelli, Weston McKennie, Rodrigo Betancur, and Adrian Rabiot. Still, though, with his impressive statistical rankings, it's hard to argue that he isn't deserving of a spot in Juve's squad at the very least. Rovella rates very highly in several key metrics, such as key passes, xA, SCA, pressures, GCA, progressive carrying distance, and many more – and he's just 20 years old.
Nedim Bajrami, 22, CAM/CM, Empoli/Albania
Nedim Bajrami might be one of the most underrated prospects in world football. On FIFA 22, he's currently just a 71 overall with 82 potential (both +2 from the start of the season), but the Albanian attacking midfielder has had a splendid season so far for newly-promoted Empoli, helping them sit safely in the middle of the table. He's by no means a great goalscorer, but Bajrami is a top-tier creator and a strong ball progressor. Among positional peers in the t5 European leagues over the last 365 days, Bajrami's key passes/90 minutes rank in the 99th percentile, his SCA in the 94th, and his xA in the 91st, all indications of his elite-tier creative abilities. In fact, if Bajrami can become just slightly more effective as a goal threat, he will be one of the best attacking midfielders in world football. His only real weaknesses are his mediocre left foot and average dribbling, but given his age, he has plenty of time to improve in this regard.
Bajrami's best abilities were recently displayed against Inter Milan in the Coppa Italia. He came on after halftime, and proceeded to completely change the flow of what was a very dull game up until that point, scoring and notching 4 key passes in a span of 75 minutes as Empoli fell 3-2 to the defending champs in extra time. However, Bajrami also misplaced a few passes and his lack of dribbling was on display a few times on the break. With that said, though, Lazio have recently shown interest in the Albanian midfielder, indicating his time as an underrated and unnoticed prospect is likely coming to an end soon. Bajrami, a former Swiss youth international, is the future of the Albanian national team, having earned 6 caps already since making the switch in March 2021.
Wilfried Singo, 21, RB/RWB, Torino/Ivory Coast
At just 21 years of age, Torino's Wilfried Singo is already one of the top attacking fullbacks in the world. An elite tackler and dribbler, Singo's also a top-tier goalscorer for a fullback, and he's a key cog in a Torino defense with the second-fewest xG conceded in the Serie A this year (behind title challengers Napoli). Singo's already been linked to Liverpool and Milan, and it seems that it's only a matter of time before the Ivorian moves to one of the world's premier clubs.
Despite his form, though, Singo was not called up by the Ivory Coast for AFCON, and he's earned just 2 caps to date. To be fair, his exclusion from the squad was a surprise, but he can still get better – which is scary, given how good his season has been so far. It's reasonable to expect Singo to develop into one of the 10 best fullbacks on the planet. He is a fantastic prospect and one of the brightest talents in the league.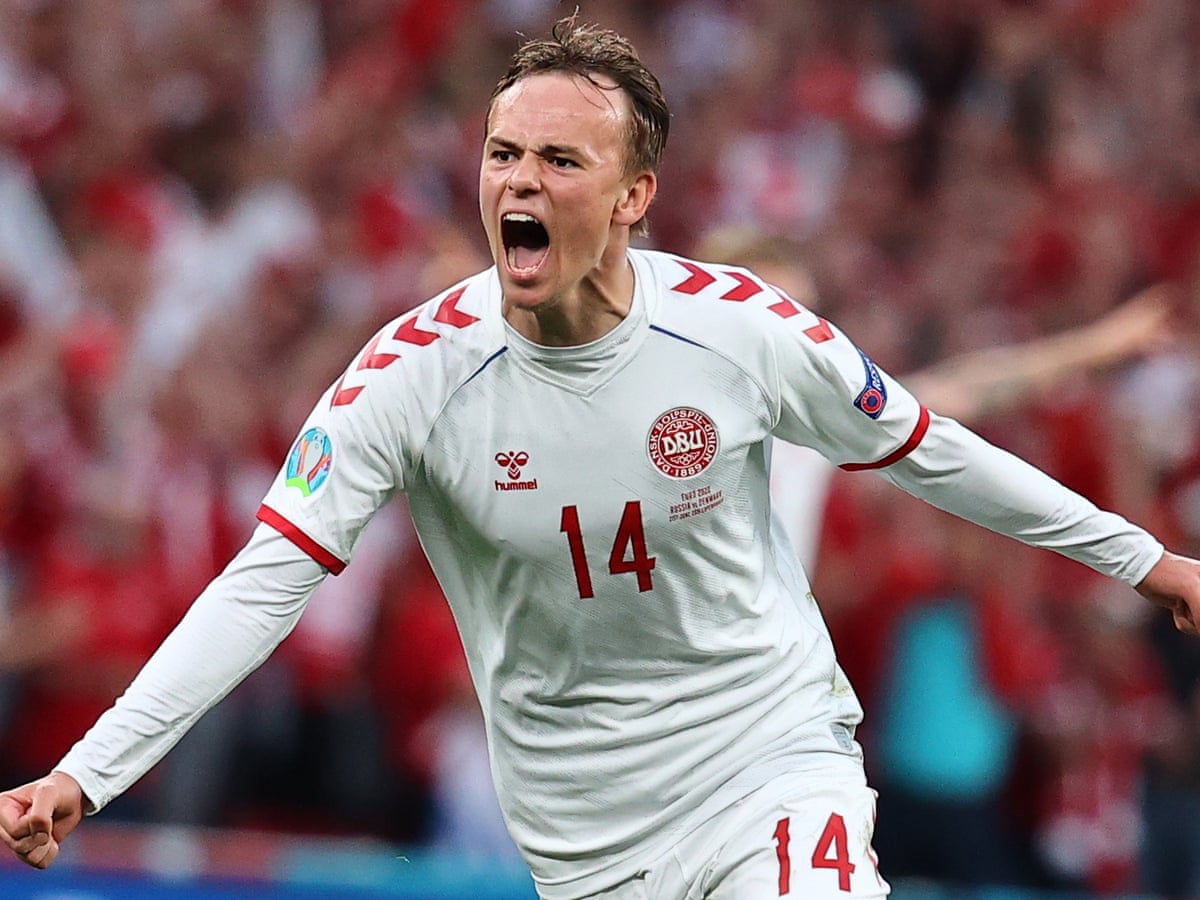 Mikkel Damsgaard, 21, W, Sampdoria/Denmark
Damsgaard announced himself on the world stage with a brilliant free kick vs England in the Euros, but there's much, much more to his game. He's a skilled dribbler and great defensively for a player of his position, and he's solid creatively. His biggest strength, however, is his versatility – it might be a bit of a stretch to say the Dane can play any position on the pitch, but not by that much. He's very good at working with movement to open space, and this is indicated by the amount of progressive passes he receives. He's the kind of player where the eye test can provide just as much as the stat test can, and thus his value as a player will always outstrip what the basic numbers have to say. As he develops, it's reasonable to expect his transfer to a bigger club, and he should be a key player there.
Alessandro Bastoni, 22, DF, Inter Milan/Italy
Italy's tradition of historically great defenders looks poised to continue with Inter Milan CB Alessandro Bastoni, the heir apparent to Giorgio Chiellini as a left-footed center back. Bastoni is excellent on the ball and a steady tackler, as well as a solid presence in the air. His precocious play has helped bring Inter Milan to the cusp of back-to-back Serie A titles – something Inter haven't been able to do since they won 5 straight in the aftermath of Calciopoli. Bastoni is very capable defensively and his link-up play is outstanding for a CB. He is already one of the world's top-tier CB's, and he should establish himself as one of the very best in the coming years.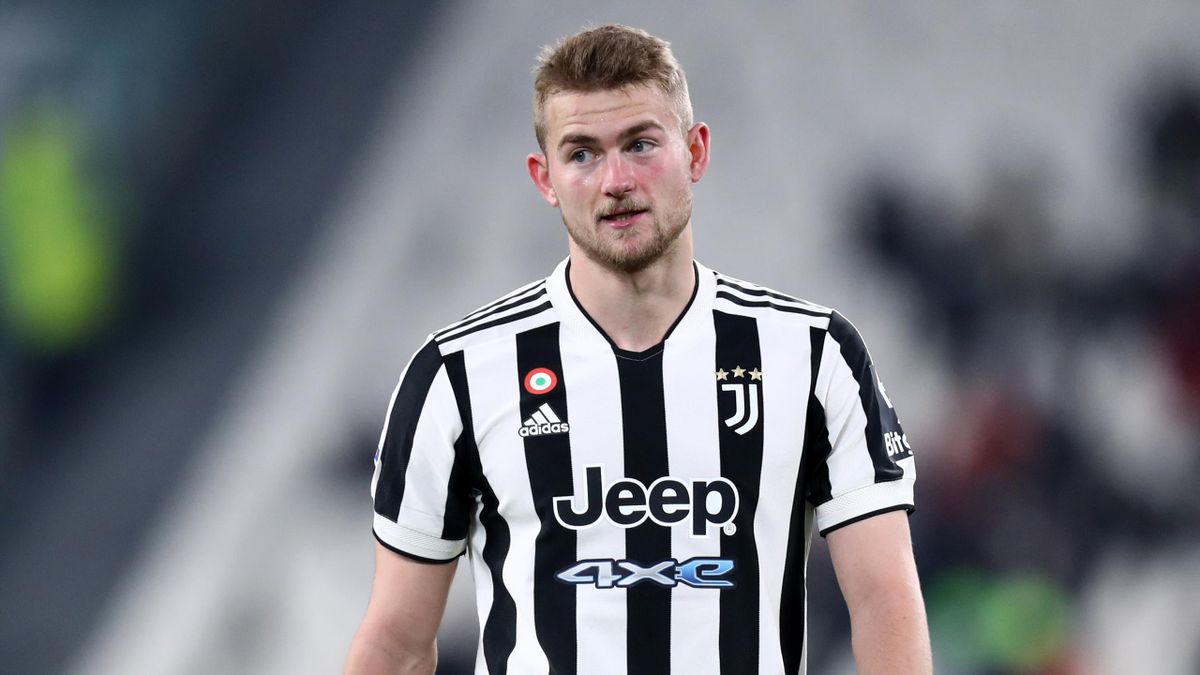 Matthijs De Ligt, 22, DF, Juventus/Netherlands
There's not much to say about Matthijs De Ligt that hasn't been said already. He's been one of the top CB prospects on the planet since he was 17. He was captaining Ajax by 18 and won the Golden Boy award at 19. His physical gifts and technical ability combined with his leadership skills make him the complete CB prospect – and, if he can cut down on some of the silly mistakes he makes, he'll be the best CB in the world (which has been the consensus on De Ligt for years now). He is truly the complete package and one of the brightest young talents in world football.
De Ligt will likely be leaving Juventus soon – the question is simply which big club will take him. Barcelona, of course, were the team he was expected to move to from Ajax initially (alongside compatriot Frenkie De Jong), but their current financial situation seems to have made that impossible. Instead, high-budget teams such as Chelsea or Man City seem likeliest to land De Ligt in the event that he leaves this summer. A De Ligt-Dias CB pairing could spell doom for the Premier League over the next decade.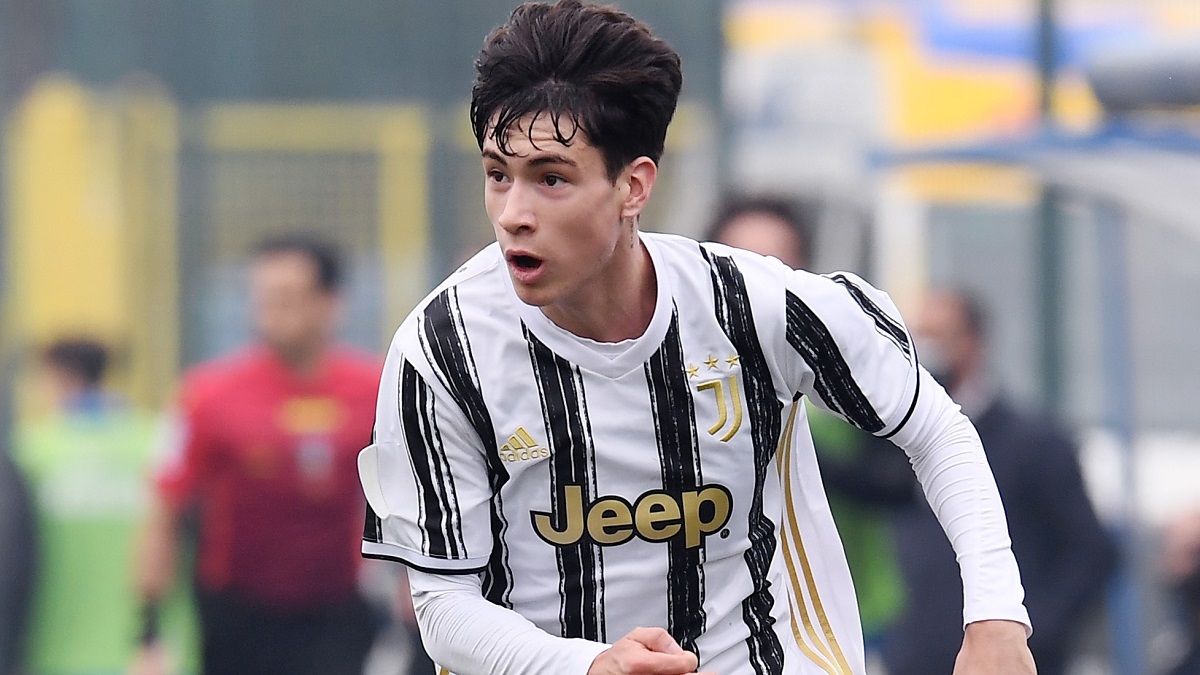 Matías Soule, 18, RW, Juventus/Argentina
Matías Soule has perhaps been given an unfair burden – at just 18, he's already drawing comparisons to compatriot Angel Di Maria. The left-footed winger is very technically gifted and loves cutting in from the right side to cause chaos. In the aftermath of Federico Chiesa's season-ending ACL tear, it's likely Soule, who's already broken into the squad at just 18, who will see the biggest increase in playing time for Juve. He hasn't played much to this point, so it's hard to know just how good he is, but early reports on his skills are very, very promising. He could turn out to be one of the focal points of the next generation of Argentine football, along with the likes of Julian Alvarez and the final player on this list, Luka Romero.
Luka Romero, 17, CAM, Lazio/Argentina
If you thought Soule being compared to Di Maria was unfair, wait until you see who Luka Romero has been compared to. The Argentine was the youngest player in the history of La Liga on his debut, and he's a left-footer with great dribbling ability. In case you were wondering where this is going, he's been compared to Messi. Of course, this is grossly unfair to anybody, let alone a 17-year-old kid, but there is no doubt that Romero is a promising talent. His dribbling is of course fantastic, and his feel for the game is displayed on his many runs into the spaces between the lines of the defense. He's very intelligent and loves to roam around and create issues for the defense with his impressive technical skill, and he's a good finisher as well. Similar to Soule, with his lack of playing time at the top level so far, it's hard to really get a feel for what kind of talent he is – but he should break through soon, and then we will know just how good he can be.