The Title Race: Can Inter Repeat?
After 21 match days in the Serie A, there are only 5 sides realistically in contention for the scudetto: Inter Milan, AC Milan, Napoli, Atalanta, and Juventus. Inter have been comfortably the best side in the league, with an xGD of 25.8 from just 20 matches per Infogol, followed by Napoli (15.3), Juventus (14.0), Atalanta (12.4), and AC Milan (10.3), but the title race remains close, with all 5 sides within 11 points of each other. Let's break down the teams in contention to get a clearer understanding of the title race*.
*Note: All numbers are accurate as of the time of writing (January 14, 2021) and are subject to change
1st place: Inter Milan, 49 points
Despite the departures of manager Antonio Conte, star striker Romelu Lukaku, and star right-back Achraf Hakimi, the Nerazzurri have surged to the top of the table on the back of a 12-match unbeaten run, and still retain a match in hand on 2nd-place AC Milan. Two free-agent signings, Edin Džeko (from Roma) and Hakan Çalhanoğlu (from AC Milan), have been top performers for new coach Simone Inzaghi, who came to Inter from a strong stint at Lazio. With Džeko and Lautaro Martinez heading up the best attack in Italy, Inzaghi's men also made it into the UCL knockout stage, where they received a brutal draw vs. Liverpool, one of the tournament favorites.
Inter have the strongest squad in the league, with top players such as Nicolò Barella, Alessandro Bastoni, Milan Škriniar, Marcelo Brozović, Ivan Perišić, and Samir Handanović – not to mention their absurd depth, with players like Arturo Vidal, Alexis Sánchez, and Joaquín Correa coming off of the bench. Inzaghi's 3-5-2 allowed for a smooth transition from Conte's similar system, and it has paid off spectacularly. If Inter win their match in hand, they are four points clear at the top of the table, and their form as of late could cause that gap to grow, especially with the Derby della Madonnina coming up on February 6th.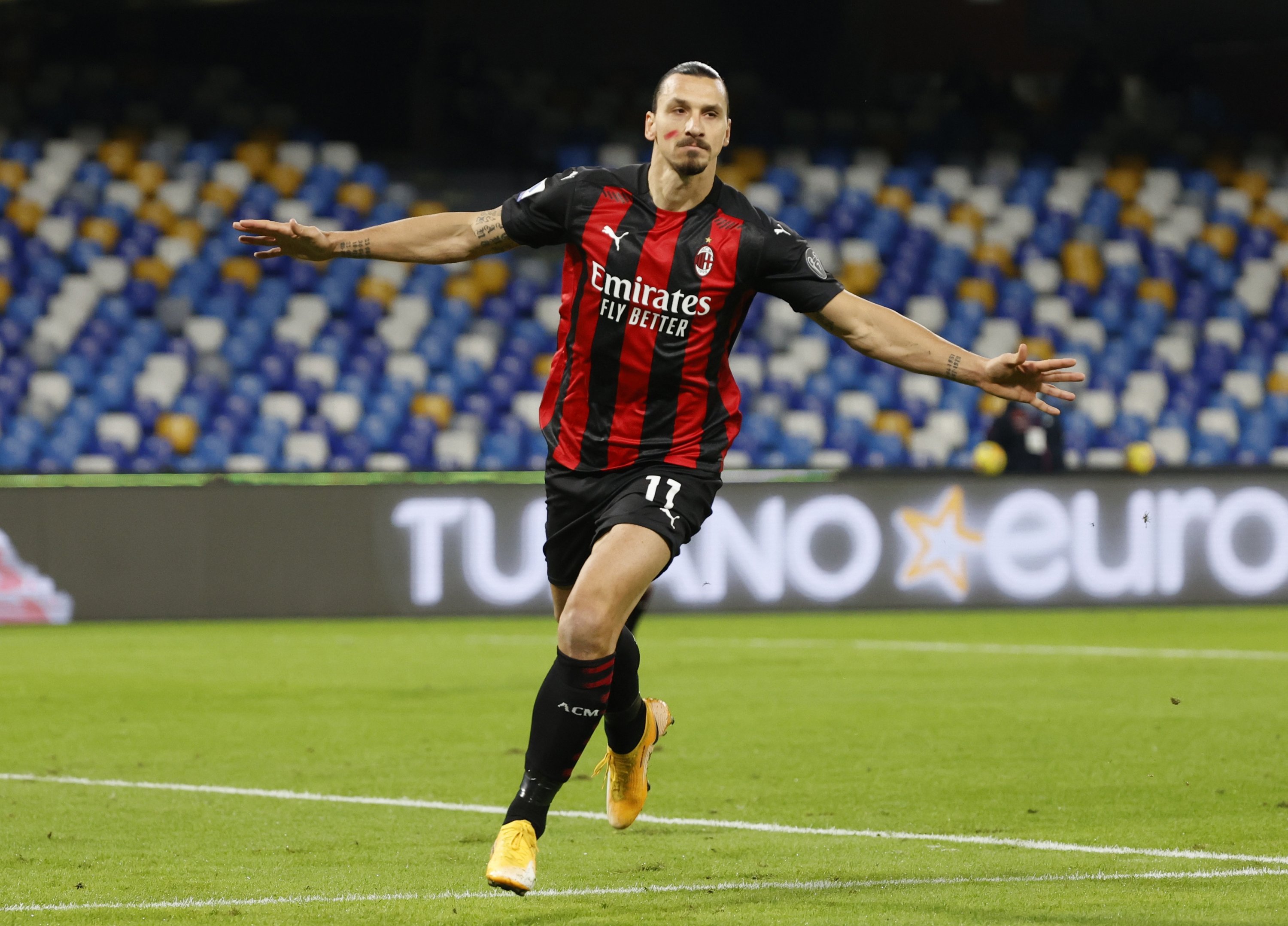 2nd place: AC Milan, 48 points
After falling short in 2020-21 following a red-hot start to the season wherein they looked poised to take the scudetto as late as February, AC Milan have once again put themselves in position for a title run, despite losing 2 key contributors in Gianluigi Donnaruma and Hakan Çalhanoğlu. Just like 3rd-place Napoli, AC Milan were 10-2-0 after matchday 12, only to stumble with losses to Fiorentina and Sassuolo. Astonishingly enough, even at age 40, the key to the Rossoneri's season is Zlatan Ibrahimović. Zlatan missed half of the Serie A season in 2020-21 with various injuries, and his absence left the team lacking a goal-scoring threat of similar caliber. This year, somehow, Zlatan is producing an exceptional 1.02 npG+A/90, which is the 2nd-best mark he's ever posted in a top 5 league (trailing only his 2015-16 PSG season, where he averaged an absurd 1.62). Cristiano Ronaldo, for reference, managed .80, .74, and .80 in his three seasons with Juventus, respectively, giving some indication of the level Zlatan is currently at. Zlatan's form this season has been amazing – but once again, he has struggled to stay fit, with knee and achilles issues causing him to miss several games.
Thankfully for Milan, their depth has enabled them to hardly miss a beat. With forwards such as Ante Rebić, Olivier Giroud, Alexis Saelemaekers, and Rafael Leão, along with a midfield containing the likes of Franck Kessié, Brahim Diaz, and Sandro Tonali, Milan's attack has produced the second-most goals in the Serie A, even ahead of high-scoring Atalanta. Theo Hernández, Milan's left back, has been another key attacking piece for manager Stefano Pioli, and the defense also contains the likes of Davide Calabria, Fikayo Tomori, Alessio Romagnoli, and Simon Kjaer. They're just a point back of Inter (who have a match in hand), and 10 points clear of 5th-placed Juve. Although their season could go either way, Milan look to be genuine title contenders, and if Inter falters, the Rossoneri will be right there to take the scudetto. With the Derby della Madonnina coming up soon, Milan could surge into the lead with a big win.
3rd place: Napoli, 43 points
For the first few weeks of the season, Napoli looked like they might run away with the title, winning their first 8 matches and reaching a record of 10-2-0 before falling to Inter at the San Siro on matchday 13. Their brilliant form had them in first position through matchday 15, but a rough stretch has caused them to falter in the race and fall back to the point where they are in danger of falling out of the UCL spots entirely. Talent is certainly not the issue – Dries Mertens, Victor Osimhen, Lorenzo Insigne, Piotr Zieliński, Giovanni Di Lorenzo, Hirving Lozano, and Fabián Ruiz make up the core of what is undoubtedly one of the strongest squads in the league. Instead, Covid-19 and injuries have been the main source of Napoli's woes, with key players such as Ruiz, Lozano, Osimhen, Kalidou Koulibaly, and Zieliński, among others, coming down with the virus, and Osimhen and Insigne going down with injuries. Osimhen, one of the biggest names in the squad, has been out since November with a fractured cheekbone (which he suffered vs Inter Milan). Coincidentally (or perhaps not), Napoli has gone 3-2-4 since Osimhen went down, managing only 11 points from 9 matches. They should manage to regain form as their squad returns to full strength – but the question is, even if they do find their form again, whether that moment will be too late for them to make up enough ground on Inter and AC Milan.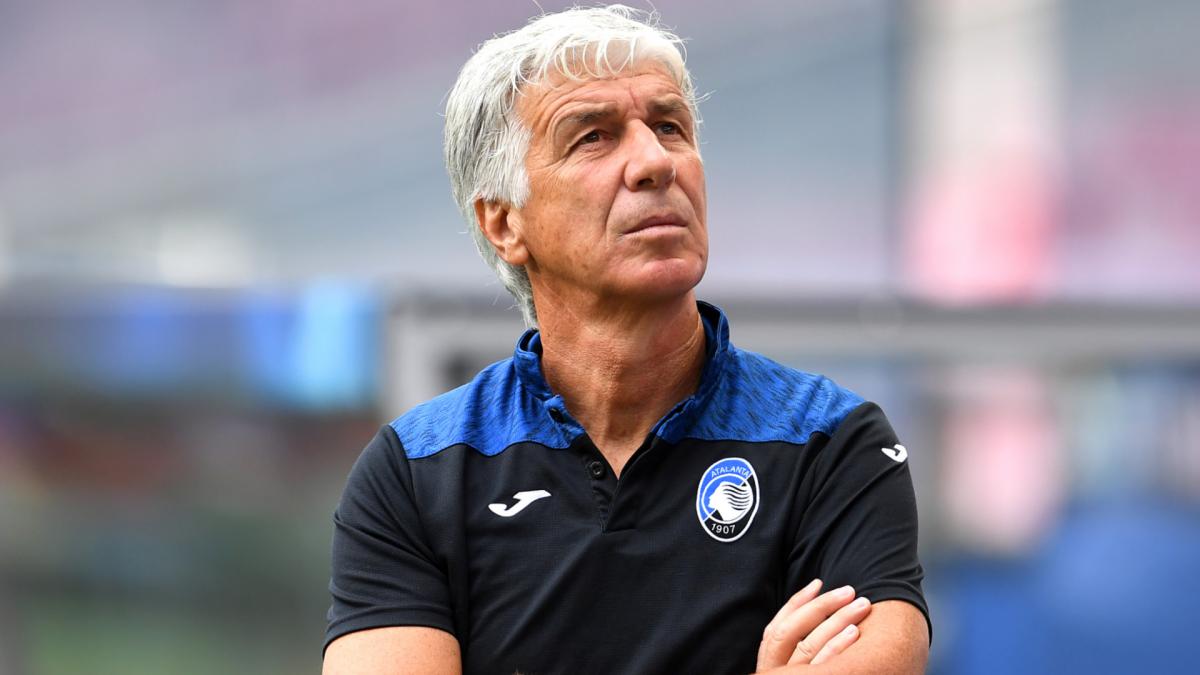 4th place: Atalanta, 41 points
The job Gian Piero Gasperini has done since his arrival at Atalanta prior to the 2016-17 season has been simply astounding. Gasperini took over an Atalanta squad coming off of a 13th-placed Serie A finish and an early Coppa Italia exit, and proceeded to finish 4th, 7th, 3rd, 3rd, and 3rd in the next 5 seasons, as well as making appearances in the UCL quarter-finals and two Coppa Italia finals. Gasperini's transfer market dealings have included bargain moves for players like Robin Gosens (€1.13m), Josip Iličić (€4.8m), Timothy Castagne (€6.3m), and many more. On top of this, Gasperini's high-powered, fluid 3-4-3 attack has turned Atalanta into a goal-scoring machine, as they managed a record 98 goals in the 2019-20 Serie A, the most by any side in over 60 years. They followed that up with 90 goals in 2020-21, again tops in the league, and are currently on pace for another 80+ goal season.
Under Gasperini, Atalanta have typically started relatively slow and then rounded into form as the season goes on, where Gasperini's famously strict conditioning and training regimens really pay off. After matchday 7, Atalanta were 8th in the table – and now, if they win their match in hand, they are in 3rd position and just 5 points back of leaders Inter Milan (who, coincidentally, happen to be their next opponent), despite the loss of Argentine center back Cristian Romero to Tottenham. With their track record of finishing strong, and yet another blistering attack featuring the likes of Iličić, Duván Zapata, Luis Muriel, Mario Pašalić, and Ruslan Malinovskyi, they are definitely a side to look out for in the title race – especially without Champions League knockout matches to worry about, thanks to a group stage exit.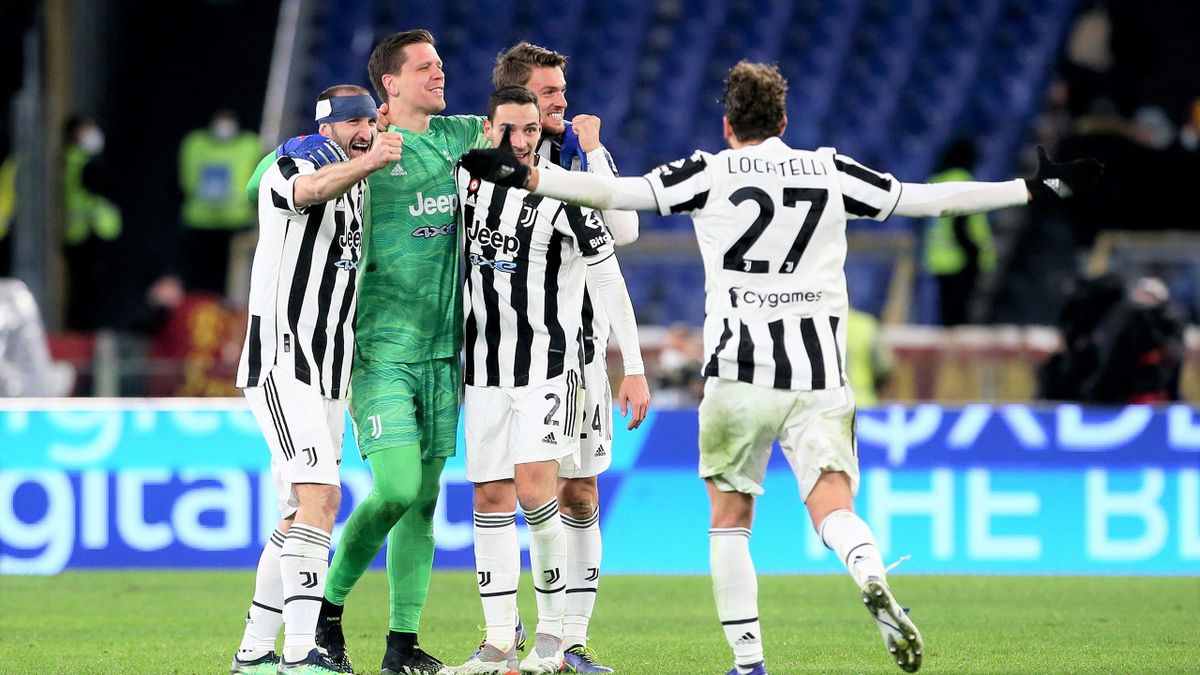 5th place: Juventus, 38 points
Never count out an Allegri team. After losing Cristiano Ronaldo, the Bianconeri were sitting 18th in the table on 2 points after the 4th matchday of the season. Since then, they've managed 36 points in their 17 matches (3rd in that time period, trailing only Inter and AC Milan), dragging them all the way up to 5th in the table. They are currently only 3 points behind 4th-place Atalanta (who have a match in hand) and 5 points behind 3rd-place Napoli. Although it's a long shot, especially after the loss of club talisman Federico Chiesa for the season to an ACL tear, Juve are still just 11 points behind Inter (although Inter have a match in hand as well). And, although the loss of Chiesa will certainly complicate the matter, it's worth noting Chiesa had only played 9.6 90's in the 2021-22 Serie A before going down injured vs Roma. Some of this was due to another injury, but it does seem to indicate that Juventus are a dangerous team even without him. Plus, Juventus topped their Champions League group, then got lucky and drew Villarreal – so it's not far-fetched to think that Juve's return to European prominence could come sooner rather than later.
It's also worth noting that, in 2015-16 under Allegri, Juventus were in 12th position after matchday 10 and 4th after matchday 18, only to pull off an astonishing run of 26-1-1 to finish out the season and win the title 9 points clear of second-place Napoli. 11 points with 17 matches to play may seem like an insurmountable advantage, but if there is one team in the Serie A with a real shot to pull it off, it's Juventus under Massimiliano Allegri. With Paulo Dybala recovering his form, Manuel Locatelli finding his place in the team, Weston McKennie playing the best football of his career, and Matthijs De Ligt leading a backline with veterans like Leonardo Bonucci and Giorgio Chiellini along with star right back/midfielder Juan Cuadrado, Juventus have the talent to make the push for the top, and they have a manger with a track record of doing just that.
Relegation Battle: Can Venezia Survive?
The relegation battle is shaping up to be an interesting one. Salernitana and Genoa seem doomed to relegation, with both sides struggling badly so far, but just 4 points separate 14th-placed Udinese and 18th-placed Cagliari, meaning there are 7 teams with a real risk of being relegated. Serie A newcomers Venezia, meanwhile, have drawn a lot of attention for their rapid rise from the lowest levels of Italian football, but they are just a point from the relegation zone with the worst xGD in the league.
14th place: Udinese, 20 points
Udinese really aren't that bad. Yes, they lost star midfielder Rodrigo de Paul, but they still have an xGD of -2.3, which really isn't that awful. There's not really much concern that they go down, even if they are just 3 points above the relegation zone, simply because the teams below them are really bad. If they do get sucked into the relegation battle, it'll be up to players such as Spanish striker Gerard Deulofeu to ensure safety. However, they're 4 points clear of 18th-placed Cagliari with 2 games in hand, and one of them may be a forfeit by Salernitana, thanks to Covid protocol in the league. Staying up should be fairly simple for Udinese, who have been in the Serie A since 1995-96.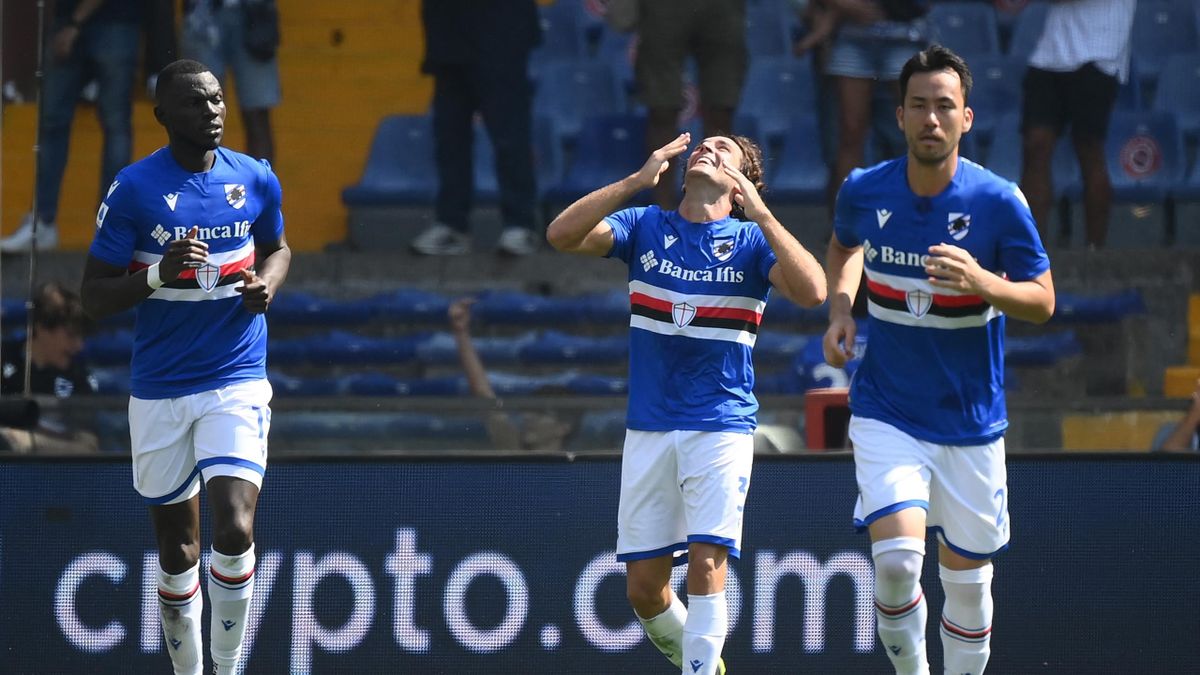 15th place: Sampdoria, 20 points
Similar to Udinese, Sampdoria really don't deserve to be in the relegation fight. An xGD of -9.7 certainly isn't good, but it's not mind-bogglingly bad, either. Led by Italian wide midfielder Antonio Candreva, they've managed a respectable 28 goals from 21 matches. Their main problem is their leaky defense, where they've conceded 38 goals from 32.7 xG. Again, however, advanced metrics seem to indicate that they aren't close to being as bad as some of the teams beneath them, so it's reasonable to expect that they will remain in the league for another season – although it remains to be seen how their aging roster will hold out beyond this year, seeing as they aren't getting any younger.
16th place: Spezia, 19 points
Spezia are in a precarious position. They're 3 points clear of relegation, but they're just as bad as the teams below them. They actually have a decent amount of young talent, with 15 players under the age of 25 and 7 under the age of 23 receiving a start in the Serie A this season, but Thiago Motta's men seem like they are one bad stretch away from returning to Serie B – although that would still be better than the decades the club spent stuck in the third and fourth divisions. Defenders Simone Bastoni (unrelated to Alessandro) and Dimitris Nikolaou have probably been the club's best players to this point, and midfielder Giulio Maggiore has also been pretty solid. Spezia's main issue is their attack – Bastoni is their top scorer, tied with winger Daniele Verde and striker Emmanual Gyasi at three goals apiece. Barcelona loanee Rey Manaj has struggled to find footing in Italy so far, but the Albanian striker has the potential to be a key piece in Spezia's survival if he's at his best. It won't get much better for Spezia: they have been handed a four-window transfer ban by FIFA, meaning help is not on the way.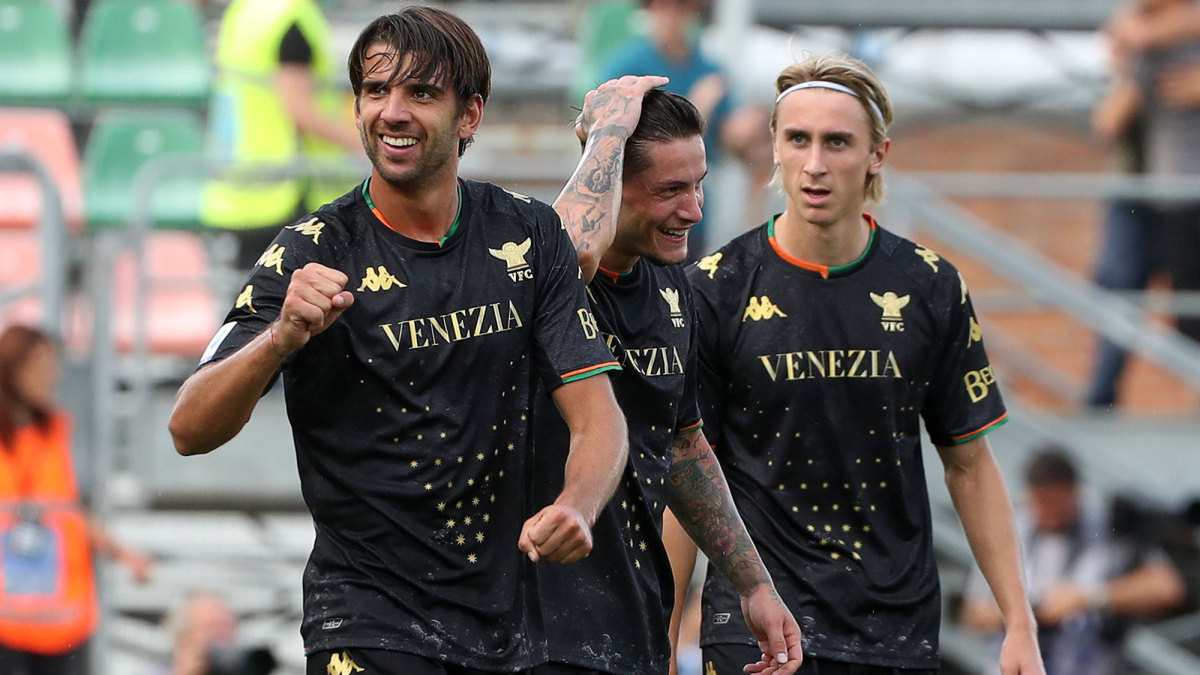 17th place: Venezia, 17 points
Venezia weren't really supposed to be here in the first place. After going bankrupt in 2013 for the third time in just 10 years, the club was bought out by American investors and rebranded as Venezia FC, starting play in the Serie D in 2015-16. They proceeded to reel off back-to-back promotions under Filippo Inzaghi, then reached the promotion playoffs in 2017-18, where they lost to Palermo. In 2018-19, after Inzaghi's departure, the club lost the Serie B relegation play-out to Salernitana, but Palermo's financial issues spared them. Just two seasons later, they won the promotion playoffs on a late goal from Riccardo Bocalon, and they were into the Serie A for the first time in 20 years.
However, life in the Serie A has not gotten off to a great start for Venezia, as they sit 17th in the table on 17 points, just 1 point ahead of 18th-placed Cagliari (although they do have a match in hand). Despite some promising young talent such as US nationals Gianluca Busio and Tanner Tessman, as well as experienced players such as Argentine goalkeeper Sergio Romero and French forward Thomas Henry, Venezia have struggled badly, with a league-worst xGD of -17.2 highlighting just how poor they have been. To stop the bleeding, Venezia have gone out and signed Nani and Bayern flop Michaël Cuisance. If this were 2010, Nani would be a big signing – but he hasn't played meaningful minutes at a side in the top-5 leagues since his Valencia stint in 2016-17, and he's spent the last 3 years as a good-not-great attacker for MLS side Orlando City. It's hard to expect someone who didn't dominate a league at the caliber of the MLS (which by most measures is anywhere between the 15th-20th best league in the world) to come in and save the season, but that speaks to just how desperate Venezia are to stay up.
Cuisance, meanwhile, never managed to break through at Bayern despite being viewed as one of their more promising young talents, with rumors of a bad attitude that have followed him everywhere he has gone in recent years. It's pretty easy to imagine that Venezia aren't done in the transfer market just yet, but their signings so far have offered little indication that they'll be any better in the second half of the Serie A season. Of the sides currently outside of the relegation zone, they have been the worst by some distance so far, and appear likely to return to Serie B.
However, their recent match postponement vs Salernitana could provide a boost – it's been rumored that Salernitana may have to forfeit, and those three points would be a huge boost for the Venetians, especially with matches against Empoli and Genoa coming up in the next few weeks. A win in their match in hand (or a forfeit) would see them level for 14th with Sampdoria and Udinese, so it's not hopeless – but it's going to be really difficult for Venezia to stay up. Which is a shame, since their uniforms are pretty sweet.
18th place: Cagliari, 16 points
Cagliari have been in the Serie A for all but one season since 2004-05, although they've only finished above 11th once (9th, in 2008-09). Despite goalkeeper Alessio Cragno, who has a strong track record and has even won caps for the Italian national team, Cagliari have conceded 42 goals from 36.7 xG. They do have some young talent, such as 20-year-old Italian defender Andrea Carboni, but their best players are the likes of 29-year-old Brazilian attacker João Pedro (not to be confused with Watford's 20-year-old João Pedro), 32-year-old Italian defender Luca Ceppitelli, and 26-year-old Italian midfielder Alberto Grassi, which isn't exactly the makeup of one of the strongest lineups in Italy. The ghost of Diego Godín, now 35 and at Atlético Miniero, isn't about to save the club, either. Cagliari's only saving grace may be that they don't seem to be quite as bad as the teams around them, but that's hardly cause for relief. Their main struggles have come away from home – they are 19th in the away table so far, with just 6 points from 10 matches. If they do manage to turn around their away form, they could find themselves staying up.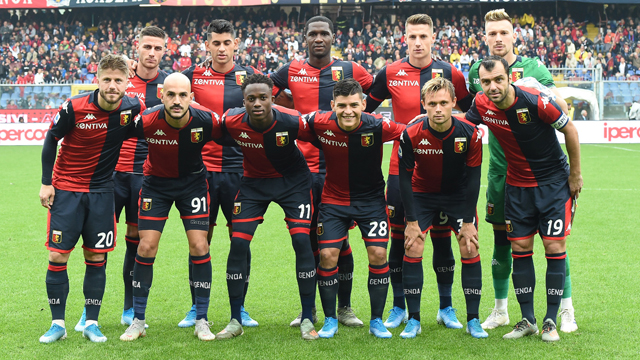 19th place: Genoa, 12 pts
Genoa, the oldest club in Italy, have been in the Serie A since the 2007-08 season, but that run looks like it may be coming to an end. With just 12 points from 21 matches, Genoa have been downright horrible. They haven't been good since the 1940's, mind you, but their top players being 35-year-old Italian defender Domenico Criscito, 20-year-old Italian midfielder Nicolò Rovella, and a 35-year-old Salvatore Sirigu who is far past his prime doesn't bode well for their survival. Rovella is a promising young talent, but there's not much there besides him and 21-year-old Italian defender Andrea Cambiaso – and Rovella is on loan from Juventus, so if Genoa do go down, they don't have much to fall back on.
Part of the problem is that Genoa have been horrible at home. They rank 19th in the home table, with just 4 points from 10 matches. Any chance at survival starts with a change in this area. If they do stay up, it'll be because they managed to grind out results at Stadio Luigi Ferraris in a way they have not so far this season.
20th place: Salernitana, 11 pts
Even with the addition of aging superstar Franck Ribéry, now 38, Salernitana have been putrid this season. There's really not much to say about Salernitana. They aren't very good, and they don't appear to have much hope whatsoever of staying up. Could they pull a 2014-15 Leicester City and magically turn it around at the last minute to stay up? Sure, they could. But it's pretty unlikely. Salernitana have scored just 13 goals and conceded 43 through 19 matches, easily the worst GD in the Serie A – although some of this is thanks to a combination of putrid luck and some genuinely awful goalkeeping, given that they've "only" conceded 34.7 xG. Even then, however, it's been reported that games missed because of Covid-19 issues may count as forfeits, in which case Salernitana would hand 3-0 victories to two relegation rivals in Udinese and Venezia, making a bad situation even worse.
Salernitana's top goalscorer, Italian forward Federico Bonazzoli, has managed just 3 goals in 10.1 90's, giving some indication of just how horrid their attack has been. They've also managed to underperform in this regard, scoring 13 times from 18.4 xG. A combination of terrible play and remarkable underperformance has proven to be the formula for a bad, bad, bad season. They are on pace for a -60 goal differential, which would be the worst in the Serie A since the move to 38 matches in 2004-05 (although Pescara came close with -57 in 2012-13). It's hard to over-exaggerate just how bad this side has been, and it seems like there's no hope for survival.