Every single year right around the Christmas season us the fans and journalists all around baseball all have opinions about "steroids" this year will be the biggest year for that debate. Barry Bonds, Roger Clemens, and Sammy Sosa are all on their final year of their ballot eligibility which will bring up the good ole question, " do steroids users deserve to be in the Hall of Fame". Now everyone and I mean everyone has an opinion about this even people who don't care about baseball have an opinion about steroids. A new interesting layer to this year's ballot are the additions of Alex Rodríguez and David Ortiz who've been linked to steroids. The biggest and most controversial year in voting history is upon us so let's have to build up to Judgement Day beginning with my Hall of Fame ballot.
Vote #1 Barry Bonds: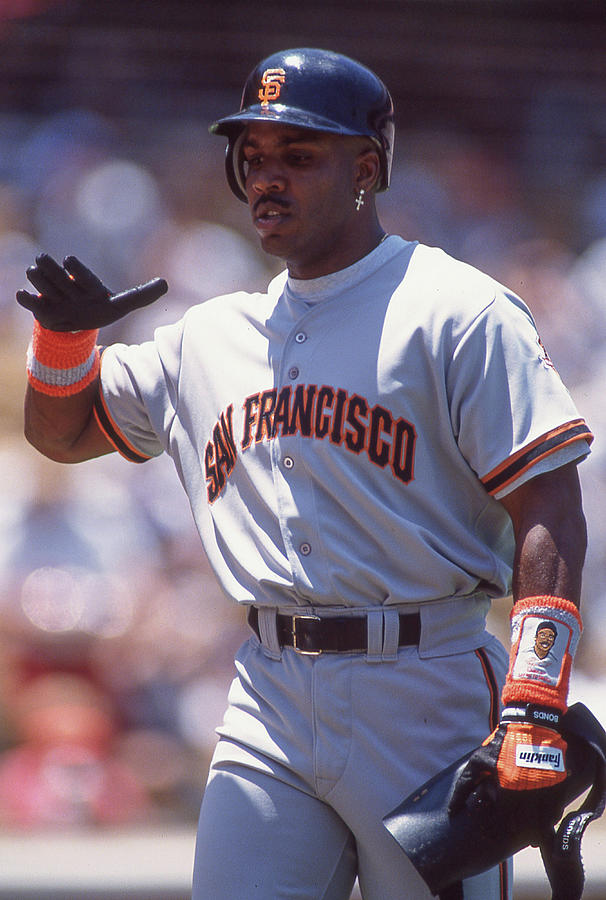 Let's get this one out of the way 1st because it's idiotic to think that Barry Bonds doesn't deserve to be in the Hall of Fame. Bonds in most eyes is the greatest hitter to grace this earth and I'll have to agree with that. Even before steroids he had 3 MVP's to his name. In my eyes to be a Hall of Famer while being under enchantments you need to be one of the greatest of all time or be very above borderline. So you want me to read off an insane Barry Bonds stat? Yeah I know you do, did you know that Barry Bonds has intentionally walked more in his career then the whole Rays franchise in their 22 year existence? Yeah that's insane to how much teams feared him. His final career slash line is a 7x MVP, 14x All Star, 8x Gold Glove, 12x Silver Slugger, and 2x Batting Title. 762 HR, 173 wRC+, 164 fWAR, .435 wOBA, .444 OBP, .607 SLG%, 1.051 OPS, 182 OPS+, and 514 SB. If you don't think Barry Bonds isn't a HOF'er because of his enchantments then I don't know what to tell you, he used enchantments in a time where they weren't banned which isn't the case for everyone on this ballot. Bonds with and without roids was the best player of that generation and it's sad to think that other people think otherwise.
Vote #2 Roger Clemens:
  The same thing applies for Clemens, Clemens was one of the best pitchers of that generation debatably the best. 7x CY Young, 1x MVP, 2x Triple Crown, and 7x ERA leader Clemens has done things other pitchers weren't able to achieve. Career 133 fWAR, a career 3.12 ERA with a FIP right above 3, his stats pop off the paper and that's for a reason. Clemens's 4 seam, Splitter, and 2 seam were all A+ pitches that hitters straight up couldn't hit. While never hitting that 300 K threshold during his career where Clemens thrived was not letting up the deep ball, Clemens only on 2 occasions had over a 1 HR/9. Just like Bonds, Clemens in some eyes is the best to ever do it but will always be tainted to a degree. This man should be a lock for the Hall of Fame and in his final year of eligibility it's gotta be a miracle for the Rocket to get his rightful place in Cooperstown. 
Vote #3 Todd Helton
On the 2020 ballot there was a name on the ballot in his 10th year by the name of Larry Walker and he made history by being the 1st Rockies player to be sent to Cooperstown, which opened up the opportunity for Todd Helton. Just like Walker, Helton is one of the best hitters to touch a bat with a 55 WAR, a career 132 wRC+, .405 wOBA, .539 SLG%, .414 OBP, .953 OPS, and a .316 BA. Now are those stats fixed a little bit because of the Coors effect…yes but that shouldn't penalize a great hitter like Helton. Are his splits from home and away really that different? To a certain extent, yes they are. In 200 less PA Helton slashed .287/.386/.607 with an .855 OPS, now those stats are still very good but voters will be little nit picky crybabies and probably use this as a reason not to vote him in. Here's an interesting fact, Helton is among 6 other players in MLB history to have less than 9,000 BA but has been walked more than he's struckout the other players in that conversation are Babe Ruth, Ted Williams, Lou Gehrig, Rogers Hornsby, Jimmie Foxx, and Stan Musial. The Toddfather had a long storied career and he deserved to have his name immortalized as the 2nd Rockies player to be inducted into the Hall.
Vote #4 David Ortiz
Big Papi is a beloved figure all around baseball including Yankee fans. Ortiz is one of the 1st player that guys my age have seen their prime, Ortiz was a dominant left handed bat that had serious pop in the bat constructing a career 140 wRC+, 51 WAR, .392 wOBA, 541 HR, 1768 RBI, .552 SLG%, .380 OBP, and a .931 OPS. The opposing viewpoint to letting Ortiz in is the link to steroids, now this isn't Bonds, Clemens, ARod type steroids where they are 100% users. Back in the early 2000's Ortiz along with Sammy Sosa took an anonymous drug test that wasn't supposed to leak to the public and just be a private thing. Ortiz tested positive but we don't know what he tested positive for but the main belief is steroids because of his significant improvement from Minnesota to Boston. Now I can just feel like this is gonna affect his candidacy and it really shouldn't, there's a difference between getting caught 100% with steroids and being accused of using steroids. The voters should realize that Big Papi is one of the most dominant sluggers of our generation and that type of slugger is becoming a lost element at the 1st base position. Coming from a Yankee fan, Papi is one of our favorite enemies and he will be recognized as one soon enough.
Vote #5 Manny Ramirez
 Manny has put up some of the most insane offensive seasons in MLB history. Has had a 185 wRC+ season, a 182 wRC+ season, and a 172 wRC+ season. Ramirez at his peak had an argument to be the best player in baseball but the only thing holding him back was his abysmal defense. Listen to these video game numbers, a career 153 wRC+ which is on the same level as guys like fellow ballot mate Alex Rodriguez, Hank Aaron, Frank Thomas, and Willie Mays, 15th all time in HR with 555, 66 fWAR, .585 SLG%, .411 OBP, and batted .312. Unlike Bonds, he was caught using steroids in the time where they were banned unlike Bonds's era, but he wasn't caught once, he got caught twice which makes his case that much harder. Is Manny an all time offensive hitter? Yes very much so but I can see why voters wouldn't want to vote him in over guys like Bonds, Clemens, and Ortiz.

Vote #6 Alex Rodriguez 
Alex Rodriguez, one of the most hated players during his time with his 24/7 cockyness was part of one of biggest scandals in sports. But that shouldn't discredit that he's the best hitting SS in history, 141 wRC+, 114 fWAR, .930 OPS, .550 SLG%, .380 OBP, 696 HR, 2086 RBI, and over 3,000 hits. Some of the sabermetric stats are tinted a little bit because he played into his early 40's but his prime was not like any other. 3x MVP, 10x Silver Slugger, 2x Gold Glove winner, Rodriguez has really done it all. Not only was he just a great regular season player, he was also a very good postseason player, .260 BA, 13 HR, 41 RBI, .365 OBP, and a .822 OPS. Rodriguez carried the 2009 New York Yankees to the World Series with clutch HR's against the Twins and Phillies. From day one Alex has been the player on the field almost every time he's taken the field but the vote yet again will lie upon if the voters think steroids should be socially accepted. Since leaving baseball ARod has changed his image a lot, he became a loving dad who has been very vocal about that, he's doing the FOX Sports broadcast with David Ortiz, commentary for ESPN on Monday nights, he recently bought the Minnesota Timberwolves and this could really help his case by showing that he's indeed an actual good person unlike how the media portrays him. The best hitting SS in baseball history and you could make an argument for the best SS of all time in general, he would have been ranked 2nd in bWAR right behind Honus Wagner. Personally one of my favorite players of all time is a Hall of Famer and if he isn't this system is corrupt and has to realize that roids aren't the whole story.
Vote #7 Scott Rolen
 When you think of a Hall of Fame baseball player, Scott Rolen won't come to mind. Rolen was a 7x All Star, 1x Silver Slugger, and 8x Gold Glove winner so the accomplishments are sorta their but the saber-metrics are there for him. In the generation of the analytical nerds Rolen has a chance to get in, he's not the big name that you expect to be on the ballot but there's a case. 70 WAR, 122 wRC+, .368 wOBA, .490 SLG%, 316 HR, and .855 OPS Rolen in the nerd generation has the stats to get into the Hall but will the voters base it upon that or his name credibility.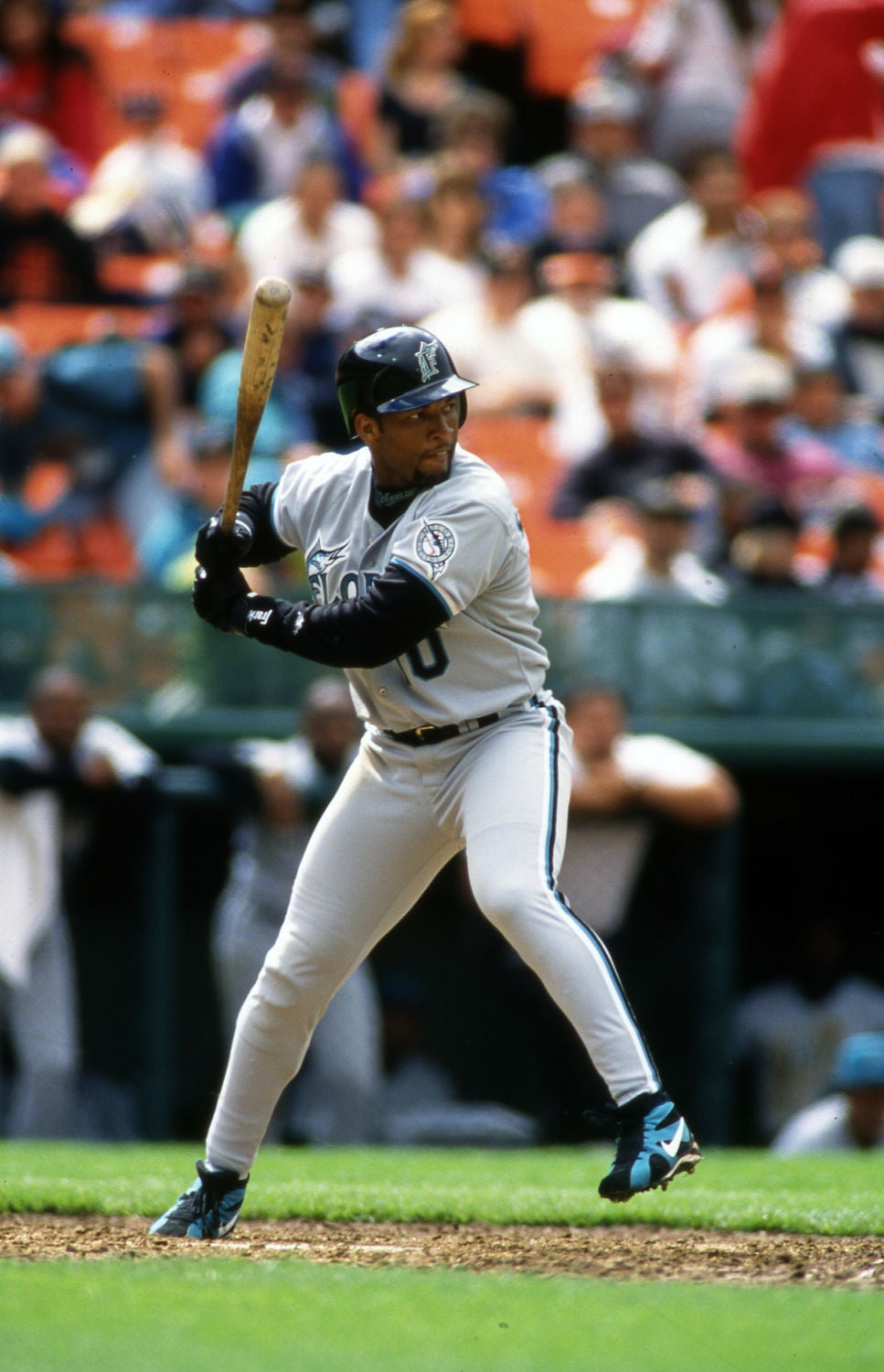 Vote #8 Gary Sheffield 
Gary Sheffield is another guy that fits into the boat of a very very good hitter but awful defender. One of the main names in the steroid era, Sheffield suspiciously peaked in his early 30's and from there he never looked back. The 5x Silver Slugger had a career 141 wRC+, 62 WAR, .391 wOBA, with 509 HR. Those stats alone should get him in but the steroids and defensive play for his position are gonna hold him back, in his 7th year on the ballot he got around 40% of the vote which isn't necessarily good but not impossible. Sheffield was by far the reason why the Marlins won the 1997 World Series where he had a slashline of .320 BA/.521 OBP/.540 SLG% with an 1.061 OPS. Sheffield is by far being underlooked in this ballot and I won't say he should be a lock but there should be some consideration for one of the premier bats in the 2000's.
Vote #9 Sammy Sosa
  Sammy Sosa is one of the most untalked about players on here because of his chances to actually get in. Sosa is one of four players in MLB history to hit 60 HR in a season and one of two players to hit 60 HR in multiple seasons. There's an abundant of reasons why Sosa won't get votes between his link to steroids, his homophobic comments, and him litertally bleaching himself. Now out of the couple of steroid users on this ballot Sosa probably deserves it the least. Even while having a career 124 wRC+, and an cumulative 60 WAR and being top 10 all time in HR Sosa had a very slow start to his career. Over his 1st 5 seasons in the MLB he had a 88 wRC+ and out of the blue the next season he had 126 wRC+. Now it's not confirmed that he took steroids but he's been linked to the same test that we discussed with David Ortiz, he also has the corked bat thing going against him. One reason in my opinion I'd vote for Sosa is the fact that he and Mark McGwire saved baseball. During the lockout baseball lost a lot of fans and it was sort of a dead period. But then both men put on a show for the century in the race to beat Roger Maris's record of 61 HR in a single season. And in my opinion that was the turning point of the MLB and after that it skyrocketed back into mainstream and that can be credited a bit to Sammy Sosa
Vote #10 Billy Wagner
  Last but not least one of the greatest closers in history is the left hander Billy Wagner. Closers don't get a lot of love in the Hall only having 8 players representing them. Billy Wagner is up there with the best of them though tossing a career 2.31 ERA, 2.73 FIP, Top 5 All Time in ERA+, 6th All Time in Saves the list goes on and on. Wagner is getting overlooked because he was a relief pitcher in the Mariano Rivera era, Wagner is by far a top 7 relief pitcher of all time and he deserves to become one of the few pitchers in the Hall Of Fame.