1. New Orleans Pelicans – Paolo Banchero (SF) Duke
This 6'9 forward is a physical specimen and has the potential to be a 3 level scorer at the next level. Paolo has the explosiveness of a guard and the physical strength of a big man. He's gonna be very dominant and will enforce his will against everyone this year at Durham.
2. Houston Rockets – Jaden Hardy (SG/PG) G-League
I couldn't be more high on a prospect than I am on Jaden Hardy. Despite his shot selection at times, he's one of the best prospects I've seen. Smooth, silky, memorizing, dazzling are only a few words to describe his game. A 4 Level Scorer who has the range of Dame. Lite Dame is my comparison for this kid and I can't wait to see him grow and develop in the G League and you could see him pop up to #1 when it's all set and done.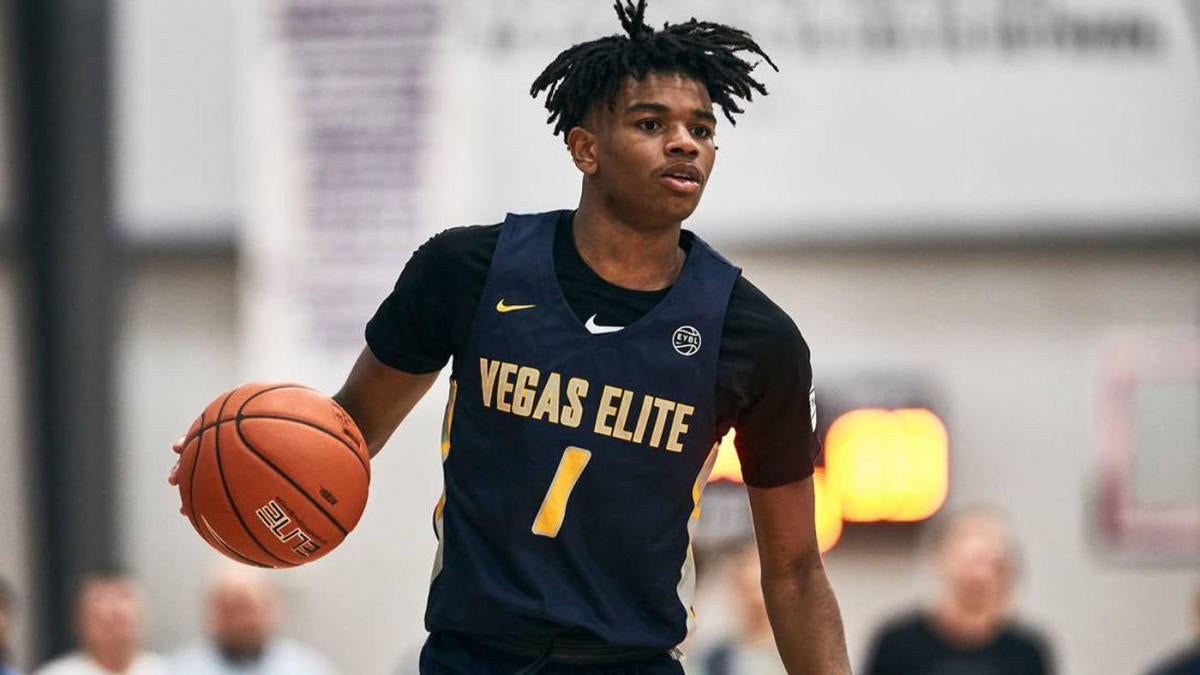 3. Detroit Pistons – Chet Holmgren (C) Gonzaga
IRL Slenderman will be coming to a town near you soon as 7'0 190 pound Chet Holmgren will be playing his ball at Gonzaga this upcoming semester. Chet's strengths in college will be his unicorn type abilities, shooting, shot blocking, and rebounding. Chet is also a surprisingly good playmaker for his size. But the only reason I'm not high on Chet is obviously his weight, like this man has a whole foot on me and we're basically the same weight. At the next level he will get thrown around like a rag doll but we've seen slender guys do well in the league like someone named Kevin.
4. Orlando Magic – Yannick Nzosa (PF/C) International
 This 6'10 athletic freak from the DR of Congo could be a problem for this league. Yannick has that Giannis like game to him in some categories, both have speed men that size shouldn't have and they jump out the buildings. Yannick is a master of the pick n roll and has a chef's kiss touch around the rim. Defensively he's a stud, blocks left and right against anyone. His best feature as a prospect is his motor and energy, both of those things are UNMATCHED. This kid goes 110% all the time and doesn't stop hustling. 
5. San Antonio Spurs – Patrick Baldwin Jr. (SF) Milwaukee
Patrick Baldwin Jr is another kid that's gonna soar up these draft boards because even though he's already in the top 10, he should be in the top 5. This man is a direct clone of Micheal Porter Jr of the Denver Nuggets both are long and lengthy and can score on all 3 levels with ease. Baldwin has a bag and has lots of tricks up his sleeve to fool the defense. Speaking of defense this kid is no slouch on defense. Patrick Balwin and Jaden Hardy are on my "2022 100% Certified Will Not Bust List". And you'll see why when you see Milwaukee in March.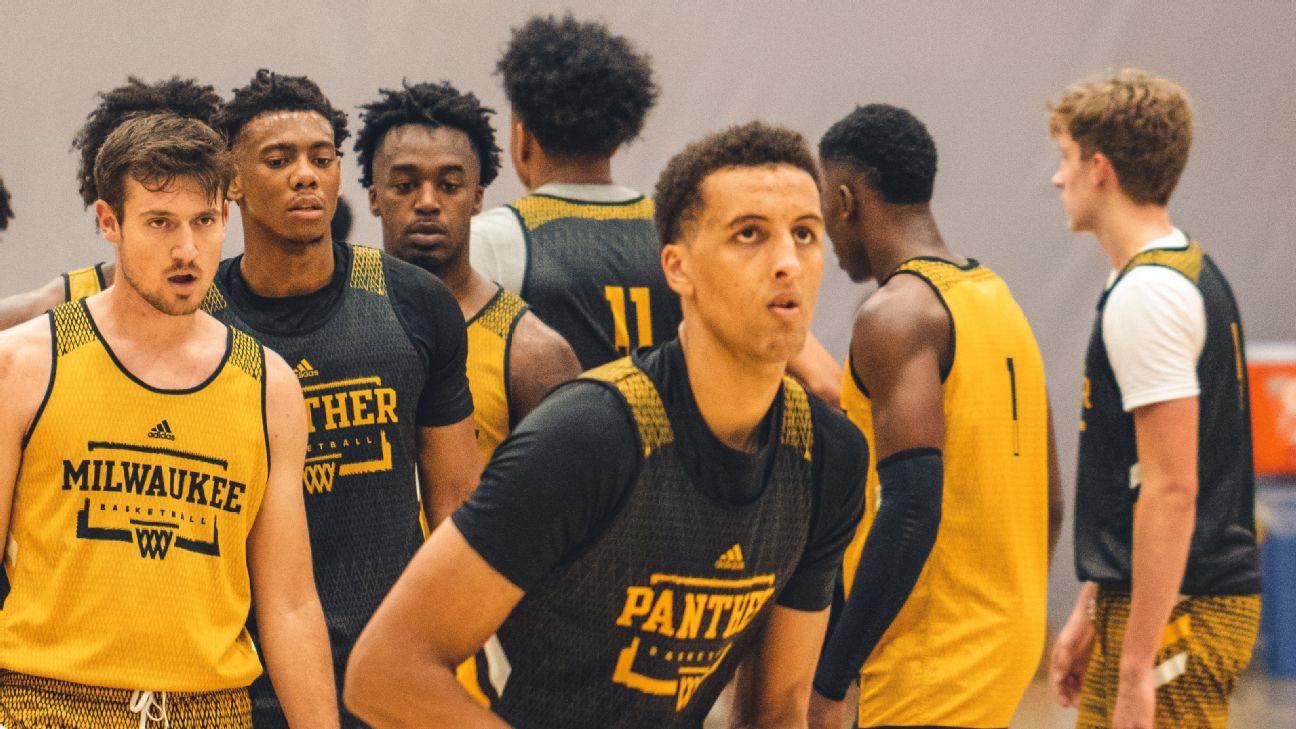 6. Minnesota Timberwolves – Jalen Duren (C) Memphis
How am I the same age and this behemoth, 6'10 230 pound of pure muscle that could body some NBA players right now. Duren is an absolute menace on the court flying around everywhere and dominating using his body. Low post nobody can stop him and you should just move out the way before you get yourself on a poster. Defensively he's pretty smart for a 17 year old and knows how to play help defense and with his explosiveness he can jump lanes and go coast to coast as a PF/C.
7. Oklahoma City Thunder – Jabari Smith (PF) Auburn
This year is the year of the unicorns, and Jabari Smith fits that category as well. He fits into the same mold as Patrick Baldwin Jr but not as good. Jabari has an ELITE shooting touch with range a PF shouldn't have. Low post work is solid but could use some adjusting before heading to the bright lights. Capable shot blocker and holds his own in the paint and doesn't get tossed around.
8. Indiana Pacers – AJ Griffin (SF) Duke
If you needed a direct model of the ideal NBA physique this is your man. AJ Griffin has the length, athleticism, strength, frame, the whole package. My comparison right now for AJ is a young Jimmy Butler, both ELITE versatile defensive players that could guard 1 through 5 . AJ is improving on his deep ball but does have range. Griffin is one of the bigger projects in my opinion in this draft but it's so worth the risk because sky's the limit for his potential.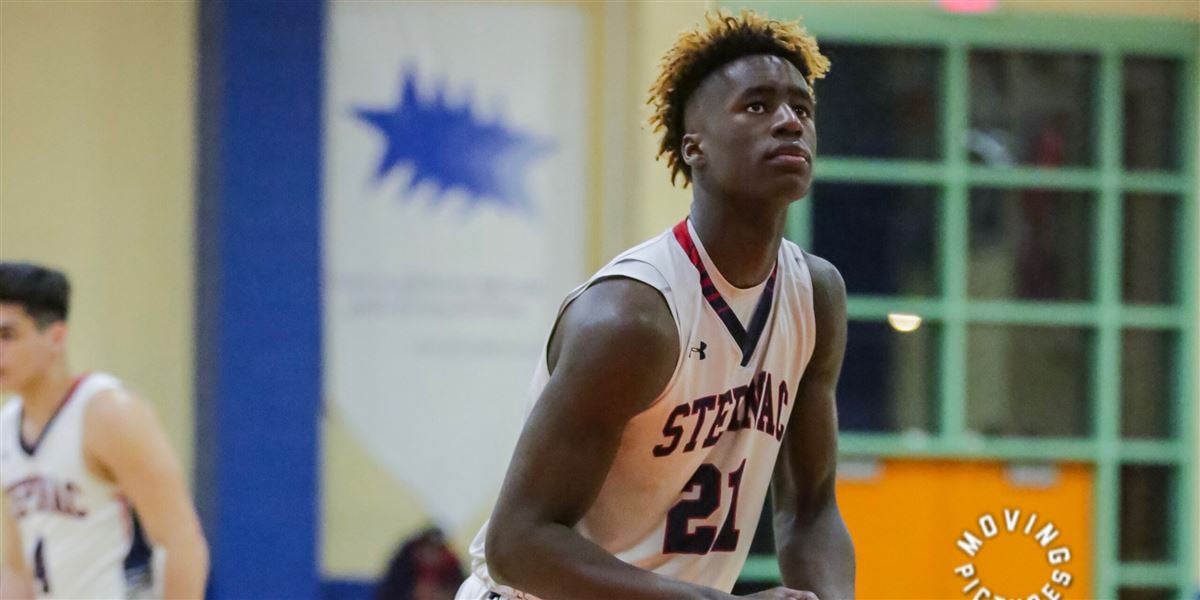 9. Atlanta Hawks – Nikola Jovic (SF) International
My 2nd international prospect is the 6'10 Serbian that yet again is ANOTHER UNICORN. Jovic like Jokic both have better vision than 2020 vision, Jovic can see players that maybe the normal human eye shouldn't. Jovic has a smooth stroke and could develop into an ELITE spot up shooter. In the 2021 U19 FIBA World Cup, Jovic averaged 18 PPG along with 8 RPG so he can ball with the best of them and is not just a fluky European player that had no competition *DENI AVDIJA*.
10. Boston Celtics – Kennedy Chandler (PG) Tennessee
10th ranked on ESPN Top 100, and ranked 8th on 247 Sports, Kenny Chandler on both is the #1 ranked PG in the country. After years and years of guards dominating the draft at the top, the 1st PG in my mock will be taken at the 10th overall pick. Chandler is a 6'1 true PG who knows how to manage games and take them over. Tremendous shooter and playmaker who controls the game and a top tier level, the kid is electric in transition and in the half court set. There's not a lot of weaknesses in this kids game and people will be able to see it while watching the Volunteers.
11. Milwaukee Bucks – Caleb Houston (SF) Michigan
Long, lengthy and could do it all? Caleb is the ideal stretch 4 you want in the league. He has an already mature mind when it comes to the game, knows where to be and how to get his team buckets. One of the more premium catch and shoot players in this draft, he'll already be useful on any NBA team.
12. Charlotte Hornets – Jaden Ivey (SG) Purdue
The one and only Sophomore you'll see on this list is a 3 way scoring machine who improved dramatically during his tenure with the Boilermakers. During his Freshman season, Ivey averaged 11 PPG on 40% shooting. Now the stats won't pop off the paper but the improvement during the 2021 USA Basketball U19 World Cup definitely boosted his draft stock. He looked like the best player out on that court and looked light years smarter than anyone on the U19 team.
13. Sacramento Kings – Ousmane Dieng (SF) – International
6'9 French Small Forward who has drawn comparisons to Kevin Durant. "But Matt, everyone who's tall and lengthy and can shoot has drawn comparisons to Kevin Durant." Yes I'm aware of this but this kid is SO good for his age and has so much more to grow when you watch the film. Smooth looking shot, can shoot from everywhere, can score efficiently in the pick & roll, and what could set him apart from these other prospects is his playmaking ability and the ability to know when to score and when to get his teammates involved. He's gonna be playing in the NBL where guys like LaMelo Ball and RJ Hampton proved they can play at a high level, Dieng is gonna have a chance like LaMelo to improve his stock dramatically and play grown men like he has in France.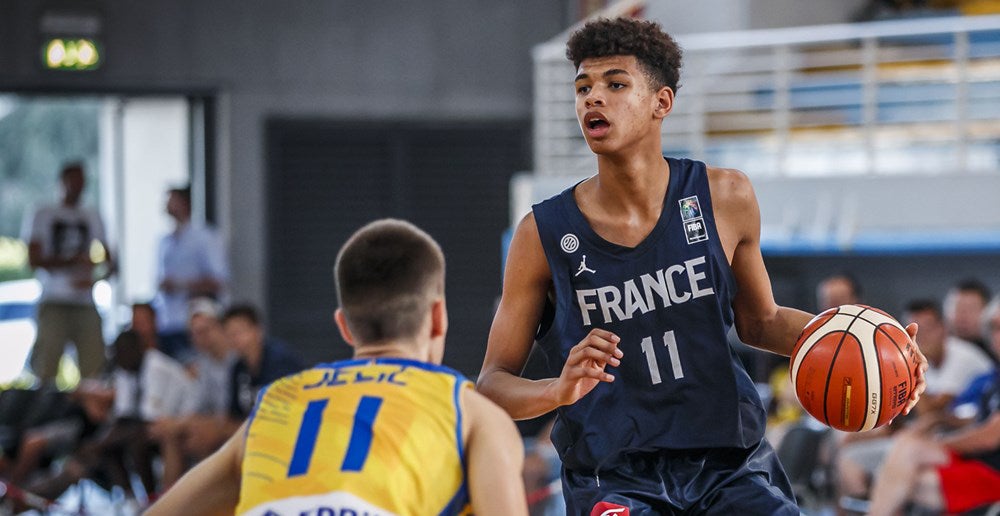 14. Portland Trail Blazers – Peyton Watson (SF) UCLA
Talking about a kid with a upwards trajectory, Peyton Watson ever since hitting his growth spurt has only been on the way up. Watson still needs to grow into his new body and learn how to use it but the steps he's already made have been impressive. Watson can do it on both sides of the ball, he's active on defense with his lengthy arms, can jump in lanes with his athleticism, and uses his height to be a versatile rebounder. The main concern is his offensive ability but if he continues to grow into his body he can become the Scottie Barnes of this draft.