WE'RE HERE!! NBA Basketball is upon us today so here's my way too early NBA standings and award predictions!!
MVP: Luka Doncic
I think it's pretty evident that Luka is the frontrunner for the most valuable player. The reason for this is because of the fact everyone expects him to improve off a 28.8 PPG, 9.4 RPG, and 8.8 APG season. The Mavericks are in a spot where they could possibly be a title contender but that will only come to fruition if Luka takes that MVP step. Now why didn't I say LeBron James or Giannis? Well Giannis coming off back to back MVP will most likely hurt his chances at a 3rd because of voter fatigue which has hurt guys like LeBron and Michael Jordan. But LeBron isn't gonna be MVP because of voter fatigue cause I think he won't be the best player on his team this year (Anthony Davis). If Luka can average a triple-double and take the Mavericks to a top 3 seed in the West the MVP trophy will be coming home to Dallas and Luka will become the youngest MVP in NBA History.
DPOY: Anthony Davis
Lets face it, Anthony Davis was robbed of the DPOY last year to fit the media's narrative for Giannis but we'll let it slip. Anthony Davis was dominant on the defensive side of the ball last year with 2.3 BPG, 11.1 DWS, and a 101.8 Defensive Rating. We fully expect AD to match these stats and surpass them going into his 2nd year in the Vogal system and going for a repeat in LA.
MIP: Shai Gilgeous-Alexander
Coming off a huge leap in his 2nd year, Shai Gilgeous-Alexander is expected to make another big leap because of the trade that sent Chris Paul to Phoenix. Oklahoma State has given Shai the keys to the kingdom and hope he can take the step of being a 1st option scorer in this league. Shai had his moments last season where he looked like a 1st option guy but then had other moments where he looked like a 3rd option. Let's see if Shai can jump his PPG up to around 23 PPG, and see an improvement in his APG and if he can get an efficient 3 point game he can be very dangerous for the Thunder for years to come.
ROTY: LaMelo Ball
The guy that landed into Charlotte's lap will be taking them to a stage they've never seen in the media eye. LaMelo will have a lot on his shoulders to carry Charlotte back into the playoffs and make them a genuine threat for the future. Yes Anthony Edwards and James Wiseman have the better odds of winning ROTY but I feel like there are too many heads to feed in Golden State and Minnesota for Edwards and Wiseman to have the stats to win the award.
COTY: Steve Nash
It's very rare for 1st year coaches to win COTY but I feel like if the Nets are the 1st seed in the East and Nash looks like a guy who can control Kyrie and Durant I think he's the guy. Nash will integrate an offense for KD and Kyrie but how will he handle the bench guys like LeVert and Dinwiddie who'll be key parts to the Nets success. Bench management and how much he plays his stars will dictate Nash as a great or terrible coach.
Standing Prediction:
Western Conference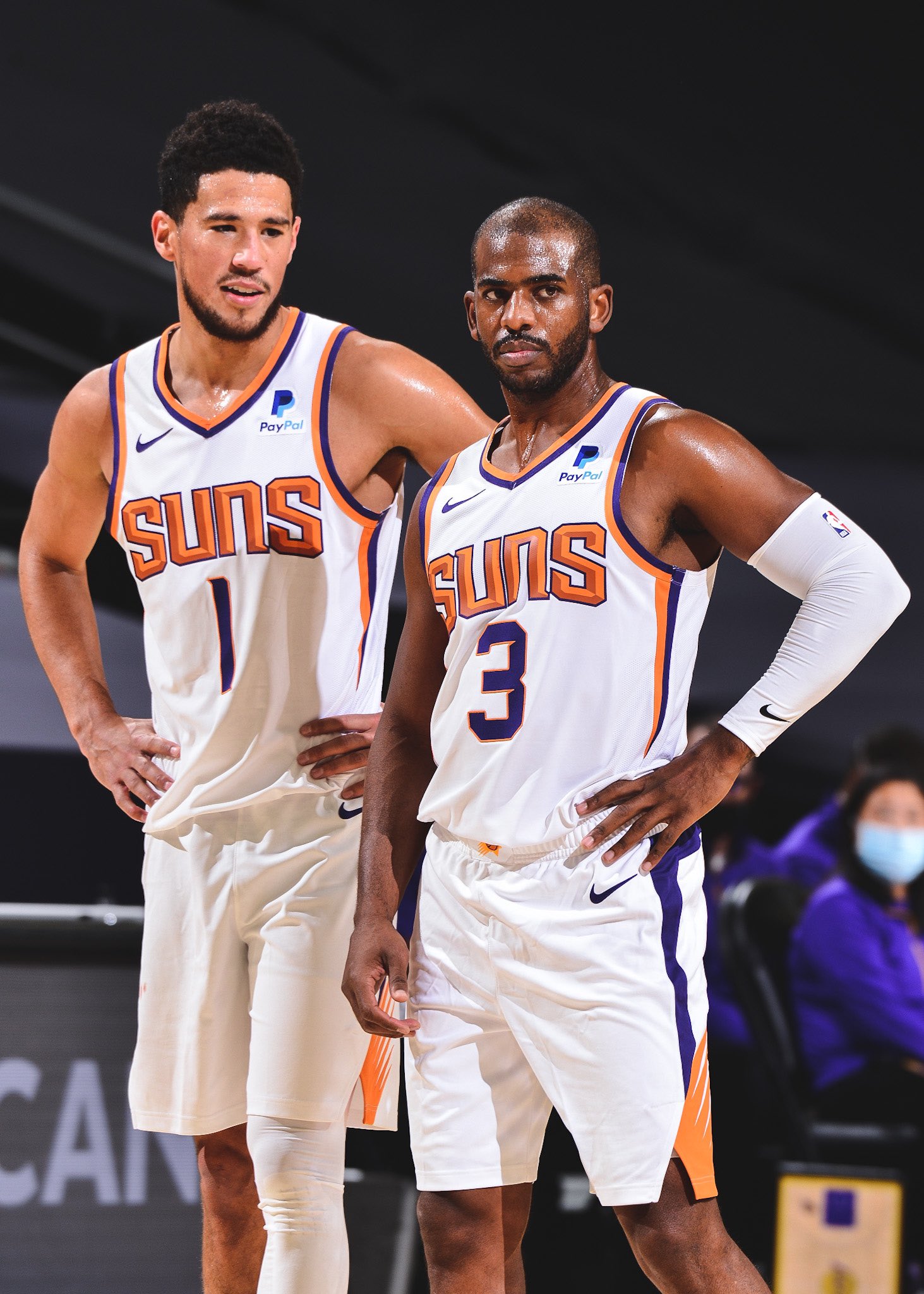 Los Angeles Lakers
Denver Nuggets
Los Angeles Clippers
Dallas Mavericks
Phoenix Suns
Utah Jazz
New Orleans Pelicans
Portland Trail Blazers
Houston Rockets
Golden State Warriors
Memphis Grizzlies
Minnesota Timberwolves
Sacramento Kings
San Antonio Spurs
Oklahoma State Thunder
Eastern Conference:
Brooklyn Nets
Milwakee Bucks
Boston Celtics
Miami Heat'
Toronto Raptors
Philadelphia 76ers
Indiana Pacers
Atlanta Hawks
Washington Wizards
Charlotte Hornets
Orlando Magic
Chicago Bulls
New York Knicks
Cleveland Cavaliers
Detroit Pistons
NBA Finals: Brooklyn Nets vs Los Angeles Lakers
This is my matchup without a doubt for the championship this year. I think these 2 teams are the clear cut favorites to win their respective conferences. Kevin Durant & Kyrie Irving vs LeBron James & Anthony Davis, 4 top 15 players in the NBA will go head to head to see who's on top. But I think the Lakers will come out on top, there is nobody on the Nets that is capable of guarding Anthony Davis, also the Lakers depth might be up there with the Clippers at this point.
NBA Champion: Los Angeles Lakers